Sponsorship / Mediadaten
Reichweite pro Monat
263.000 einzelne Web-Besucher (Unique Visitors)
113.000 aktive RSS-Leser
35.000 Podcast-Downloads pro Episode
40.000 Twitter Follower / @iPhoneBlog
Sponsor der Woche
Sponsorships auf iPhoneBlog.de erfolgen wöchentlich. Es ist die beste Möglichkeit ein Produkt oder Service vorzustellen.
Der Sponsor der Woche umfasst:
Am Wochenanfang publiziere ich einen Artikel mit Text-Link, der den Sponsor im Blog und RSS-Feed ankündigt.
Der Sponsor der Woche erhält die gesamte Zeit einen prominenten Werbebanner-Platz. Es ist der einzige Werbeplatz, der auf iPhoneBlog.de zu sehen ist.
Sponsorships sind exklusiv. Es wirbt immer nur ein Sponsor pro Woche.
Am Ende der Woche danke ich dem Sponsor in einem Tweet.
Preis: 550 Euro
Für Terminbuchungen und zusätzliche Informationen, schicken Sie bitte eine E-Mail an Alexander Olma.
Mediadaten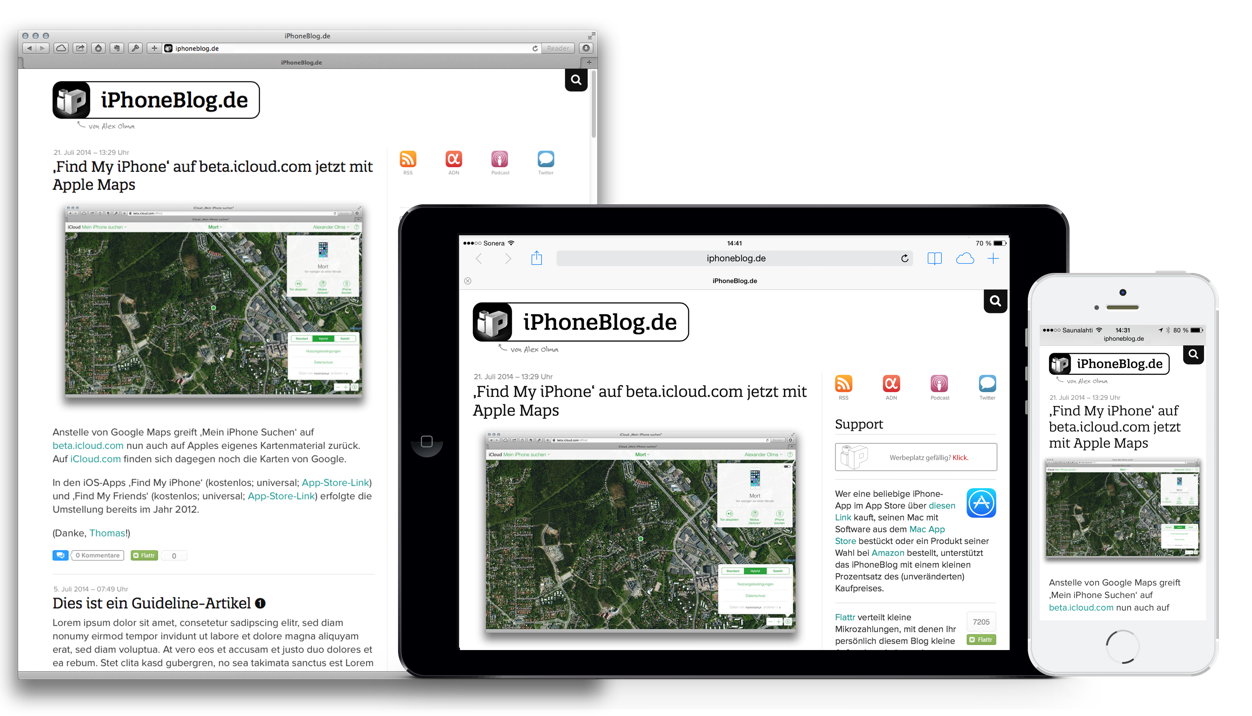 iPhoneBlog.de stellt sich vor
iPhoneBlog.de beschäftigt sich mit dem iPhone, iPad, Software und allen Ereignissen der Tablet-, Smartphone- und Mobilfunkwelt. iPhoneBlog.de existiert seit 2006 und wird monatlich von 375.000 einzelnen Lesern besucht. iPhoneBlog.de betreibt Alexander Olma; hauptberuflich seit 2009.
iPhoneBlog.de publiziert sieben Tage in der Woche eigene Artikel, Fotos und Videos. Die Berichterstattung über News erfolgt hochaktuell; Leitartikel und Kolumnen sind akribisch recherchiert und immer mit eigener Meinung versehen.
iPhoneBlog.de besitzt eine kaufkräftige und gebildete Zielgruppe von (jungen) Erwachsenen im Alter von 18 bis 60 Jahren. iPhoneBlog.de wird aufgrund von Informationsbedarf, für eine Kaufberatung sowie die thematische Diskussion besucht. iPhoneBlog.de-Leser erreichen das Blog über Google, den RSS-Feed und verstärkt die sozialen Netzwerke wie Twitter, Facebook und Google+. @iPhoneBlog zählt mit insgesamt 40.000 Verfolgern zu den einflussreichsten deutschen Twitter-Accounts.
Warum auf iPhoneBlog.de werben?
iPhoneBlog.de ist das dienstälteste Blog zum Thema iPhone und iPad in Deutschland. Pro Monat veröffentliche ich dort im Durchschnitt 90 Artikel. Dabei konzentriere ich mich auf die wichtigen Themen und vermeide News-Ticker-Journalismus. Damit werben Sie dort, wo es zählt; dort, wo Meinungen entstehen.
Hohe Sichtbarkeit: 70-Prozent meiner Leser im Web besuchen das Blog mit einem iPhone und iPad. Das bedeutet: kein Wettrüsten gegen Adblocker. Auch im RSS-Feed wird jeder Abonnent erreicht. Keine Streuverluste: Die Zielgruppe ist hochspezialisiert und lässt sich direkt ansprechen.
Der Werbeplatz ist auf einen Sponsor pro Woche limitiert. So hebt das Layout Ihr Produkt hervor, anstelle um Aufmerksamkeit zu kämpfen. Wer im iPhoneBlog wirbt, wird gesehen.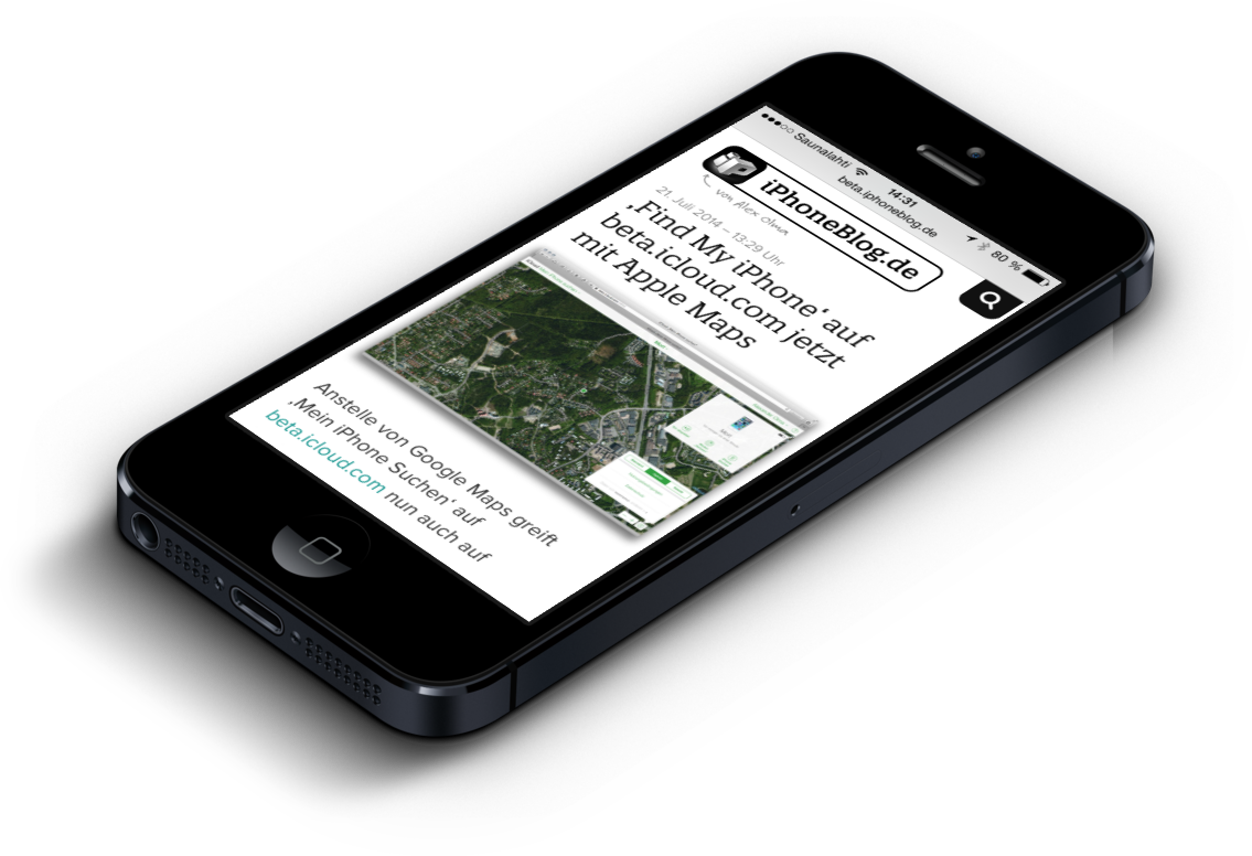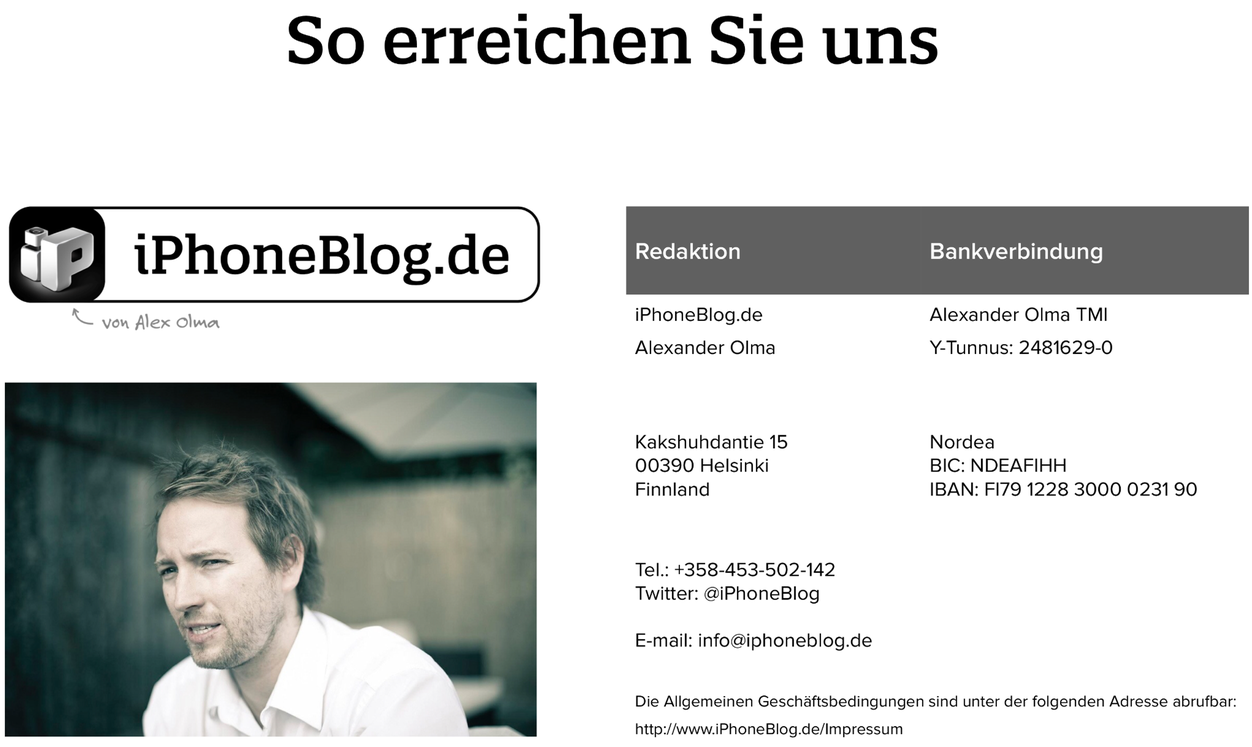 Monthly Reach
263.000 unique visitors
113.000 active RSS readers
35.000 Podcast-Downloads per episode
40.000 Follower on Twitter / @iPhoneBlog
Sponsorship
The exclusive and week-long sponsorship is the best way to directly promote your product or service to iPhoneBlogs clever and influential readership.
Your weekly sponsorship will include:
At the beginning of the week, a sponsored item will be published on iPhoneBlog.de and the RSS feed. This will include a description of the product, with an optional banner image.
A banner will be posted in the sidebar for the entire week thanking that week's sponsor. It is the only ad on iPhoneBlog.de.
Sponsors are exclusive — only one per week.
At the end of the week, I'll also send out a tweet – thanking the sponsor.
Price: $690 (550 Euro)
To schedule a sponsorship or additional information, email Alexander Olma.
Media Kit