and the oscar goes to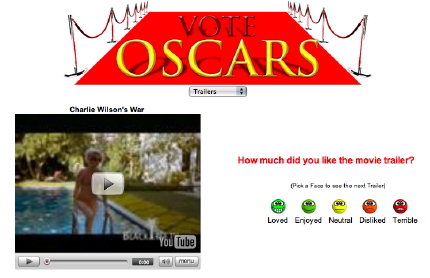 Wer sich auf die Academy Awards in der kommenden Nacht richtig vorbereiten will, informiert sich über alle für den Oscar nominierten Filme und gibt eine Bewertung ab.
Natürlich ist auf mimieo gleich der passende YouTube-Trailer verknüpft.
Es soll doch jeder wissen wer Morgen die größten Chancen auf den begehrten Preis hat. Ich tippe übrigens auf den großartigen Film Juno.