[case] iPhone Armor Case
Für $70 maximale Sicherheit – so 'fett', dass es schon wieder cool ist!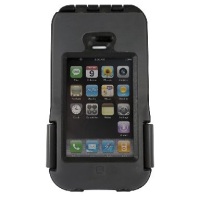 The OtterBox for iPhone® Armor™ Series accommodates all iPhone models (4 GB, 8 GB and 16 GB), and offers waterproof, dustproof, dirtproof, sandproof and drop-proof protection for your device. The touch screen is completely covered by a PATENTED thin membrane and it remains fully usable through the case.