[game] Freeverse Sports Games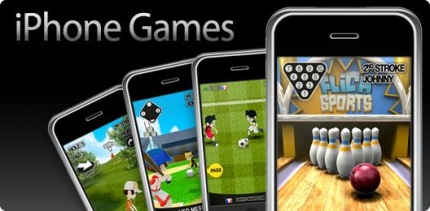 Flick Sports™

Using the iPhone's unique flick/pinch feature, we're working on Golf, Bowling, Soccer, and Baseball (to start). Fun, colorful and quick, these will be ideal games for a modern mobile platform.
Ich glaube ja, das uns ab nächster Woche ganz viel 'Spielekram' erwartet.
Mal sehen, wann Firmware 2.0 – mit AppStore – auf uns los gelassen wird. Apple spricht offiziell immer noch von Ende Juni. Direkt zur WWDC erscheint mir auch unklug. So ein paar Tage sollte man den Entwickler geben um Ihre Projekte einstellen zu können.