[Live Coverage] The place to be
Mekka ist heute in San Francisco – 19 Uhr deutscher Zeit geht's los.
In gemütlicher Live-Stimmung, bin ich heute Abend drüben bei 'Bits und so' im (fast) Live-Event.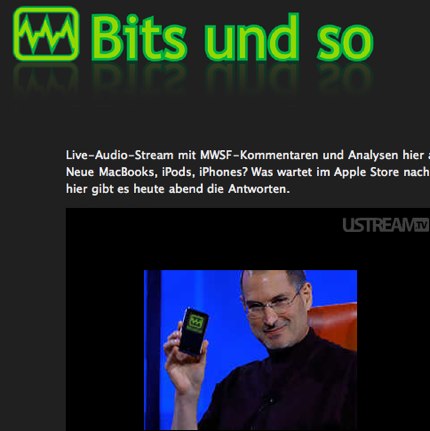 Die amerikanischen Blogger-Kollegen werden hier eine schnelle Berichterstattung von vor Ort liefern:
Als IRC-Client empfehle ich Colloquy, der auch auf dem iPhone angekommen ist: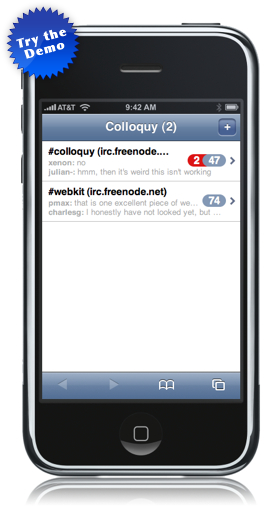 -> http://colloquy.info/iphone/
Zwei wichtige Räume hier:
Macrumors irc.krono.net on channel #macrumors
Apfelquak – irc.apfelquak.de on channel #keynote (Port: 7000, SSL: ja
Wer komplett Spoilerfrei durch den Abend möchte, kann sich hier benachrichtigen lassen wenn der Stream der Keynote Online ist.
Und bis dato hören wir alle den Sommerhit: "The Apple Store is Down".
Best not make any plans today.

The Apple store is down,

new shit is on its way.