Mercedes-Benz mit iPhone-Integration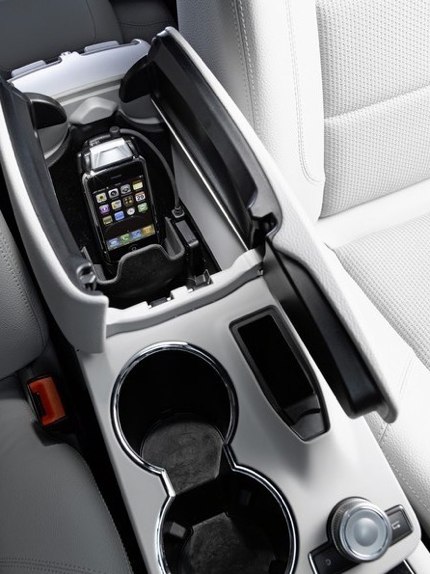 Ein Autofahrer ist an mir bestimmt nicht verloren gegangen. Die elegante iPhone-Integration – mit der Steuerung über das interne Navigationsdisplay – versprüht aber selbst auf mich einen gewissen Reiz.
The fully integrated iPhone® is available now for the Mercedes-Benz C-Class, E‑Class, CLK-Class, CLS-Class, S-Class, CL-Class, SL-Class, M-Class and R-Class. The product will also be offered for the new GLK-Class when this model is launched in October. In Germany, the Apple iPhone® cradle retails at € 249 (including VAT) and is obtainable from all Mercedes-Benz dealers.
via benzinsider.com