[app] iPhone Earth
Den 'Erdball für das iPhone' hatten wir uns schon im Mai diesen Jahres herbeigesehnt.
Ganz überraschend und ohne großes Brimborium ist die Applikation jetzt verfügbar und soll hier mal eine kleine Erwähnung erfahren. Noch scheint der Funktionsumfang sehr 'basis', Earthscape CEO Tom Churchill verspricht jedoch gegenüber Techcrunch eine konstante Weiterentwicklung:
The application itself is quite basic (hence the name), but will see a number of feature additions over the next several months, as we include suggestions for improvement from users and look to take advantage of what a virtual globe can do in a mobile context.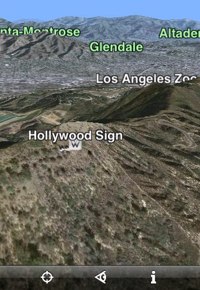 Für Freunde gepflegter 3D-Optik ist Earthscape Basic sicherlich einen Blick wert!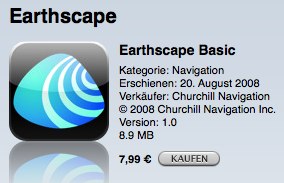 via Techcrunch