[live] Apple's Let's Rock' event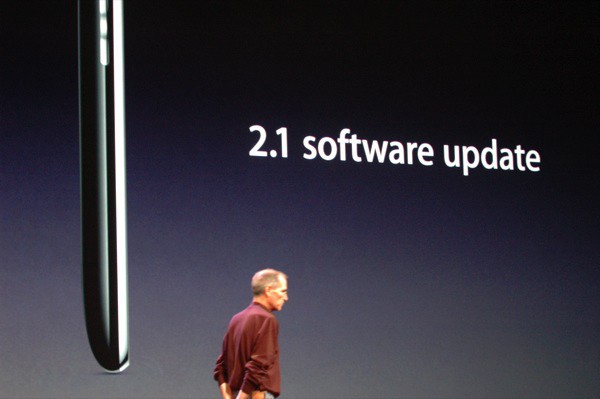 iTunes 8 noch heute Abend – iPhone-Firmware 2.1 am Freitag. Die iPod-Thematik ist nett, soll mich hier aber einmal nicht interessieren.
This is a big update, it fixes lots of bugs. Fewer dropped calls, big battery life improvements. No crashes with Apps. Backing up is faster.
via Engadget