[game] Star Wars: The Force Unleashed
Ich habe keine Ahnung, ob's was taugt – trotzdem der Hinweis auf die Veröffentlichung von Star Wars: The Force Unleashed – ein lang erwarteter Titel für das iPhone.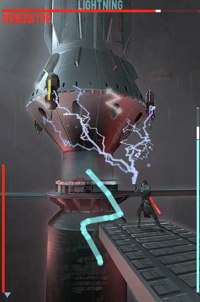 Die Steuerung eures Charakters – einen geheimen Darth Vader-Auszubildenden – übernimmt der Computer und bewegt diesen wie 'auf Schienen' durch das Star Wars Universum. Ihr zeichnet Gesten auf den Bildschirm um die anrückenden Galaxie-Feinde mit Lichtschwert und 'der Macht' in die Knie zu zwingen.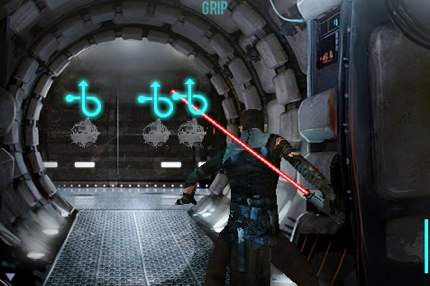 Ob THQ den Erwartungen gerecht wurde, oder ob's ein Clone Wars-Debakel ist, erzählt ihr mir bitte in den Kommentaren.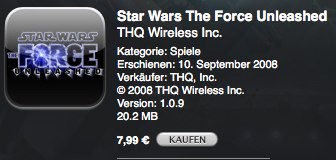 Update: Touch Arcade ist nicht gerade begeistert.
While die hard Star Wars fans will enjoy the ambiance of this title and even enjoy the actual gameplay despite the limited control options, the short game-play time, limited replay-ability and frustratingly un-skippable cut scenes make it difficult to recommend this title at its $9.99 asking price.
via Touch Arcade