Steve Jobs eröffnet WWDC am 07. Juni in San Francisco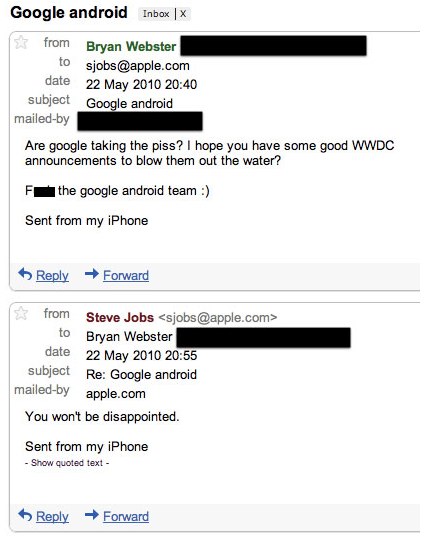 Wie Apple soeben per Pressemitteilung bekanntgab, wird Steve Jobs die diesjährige WWDC am 07.Juni (19 Uhr MESZ) in San Francisco eröffnen. Die Entwicklerkonferenz, die dieses Jahr ganz unter dem Zeichen des iPhone-Betriebssystems stehen wird ("The center of the app universe"), verkaufte ihre 5.000 Tickets innerhalb der ersten acht Tage.
Für die Keynote wird erwartet, dass Jobs die nächste iPhone-Generation vorstellen wird. Sein E-Mail-Account verspricht (angeblich) "keine Enttäuschung". Zuvor wird er am 01. Juni die "All Things Digital Conference" mit Walter Mossberg vom Wall Street Journal eröffnen. Seine Teilnahme an diesen Veranstaltungen hatte innerhalb der letzten Jahre viele Perspektiven des Cupertino-Konzerns offengelegt.