Apple-Werbespot: Entwickler preisen die iOS-Plattform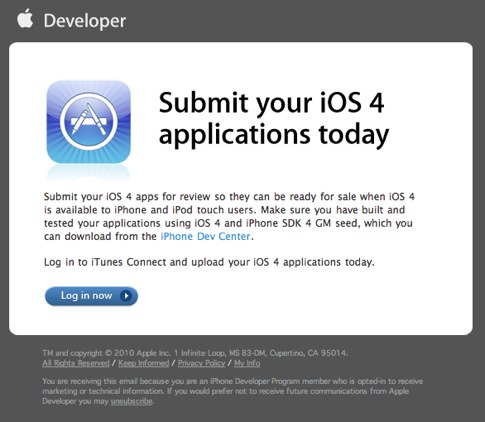 Seit dem vergangenen Donnerstag lädt Apple seine Entwickler per E-Mail dazu ein, iOS 4-Updates für ihre App-Store-Anwendungen einzureichen. Auf den Fuß folgte ein fünfminütiger Werbespot, der Android 'andere' Plattformen abwatscht. Und das ziemlich kräftig.
It's really evident in Apple's APIs, in the developer tools, that you're working with something really mature, not something that was invented two years ago.
"Stilvoll boshaft".
via Fortune + Apfeltouch