Tablet-Traffic: iPad-Mitbewerber noch nicht existent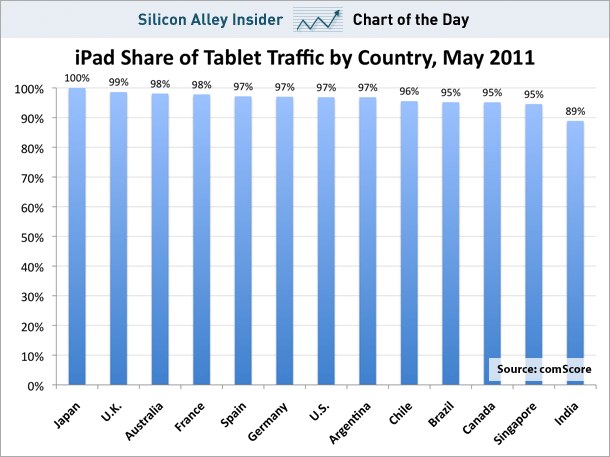 Keine Überraschung und trotzdem interessant: Laut comScore zeigt sich das iPad für 89-Prozent des Web-Traffics bei Tablets verantwortlich.
Für 'Non-Computer' und auf den deutschen IP-Adressraum beschränkt, nehmen das iPad (29,4%), iPhone (35,1%) und der iPod touch (8,3%) zusammen 72,8-Prozent ein. Als Vergleich zeigt die Studie 17,1-Prozent für Android-Geräte auf – 16.2-Prozent entstammen davon Android-Smartphones.
Apple has sold roughly 25 million iPads to date globally, while competitors have seen disappointing sales so far.