Google reagiert auf Lodsys Patent-Kreuzzug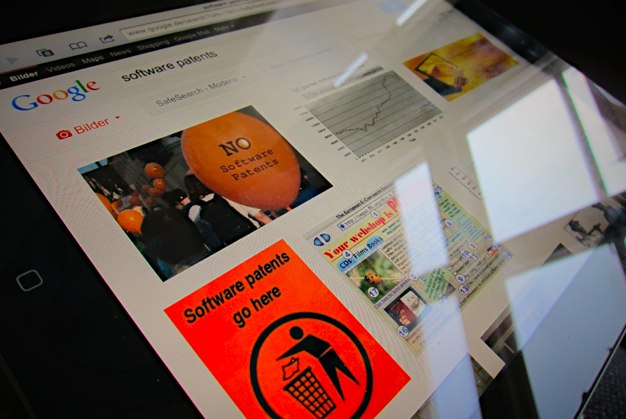 Google bezieht erstmals öffentlich Stellung zu den von Patentjäger Lodsys verklagten Android-Entwicklern.
"We've asked the US Patent Office to reexamine two Lodsys patents that we believe should never have been issued," Google senior vice president and general counsel Kent Walker told Wired.com in a statement.
Mountain View fordert dabei eine Nachuntersuchung über die Gültigkeit der betroffenen Schutzrechte. Positive Folgen sind nicht ausgeschlossen, aber auch nicht wahrscheinlich.
Let me make this very clear: reexamination of Lodsys's patents certainly could have positive effects further down the road. It's possible (though by no means certain) that Lodsys's ongoing litigation might be stayed – however, as Wired's article explains, this happens in the Eastern District of Texas only "around 20 percent of the time". In other words, there's an 80% likelihood, just based on statistics, that Google's reexamination requests won't delay Lodsys's litigation.
Von einem Freifahrtschein, sowohl für App-Store- als auch Market-Entwickler, scheinen wir noch weit entfernt.
Seit Mitte Juli sind dem Club der betroffenen Indie-Entwickler auch Entertainment-Schwergewichte wie Rovio, Electronic Arts, Atari, Square Enix und Take-Two unfreiwillig beigetreten. Dessen Lodsys-Klageschrift liegt auf Scribd.com.
Wer nach der populären 'This American Life'-Episode noch zwei weitere Linkverweise verkraftet, liest 'Patent Trolls Drive App Developers from U.S. Market' und 'More on Software Patents', die abermals den Wunsch steigern, dass Lodsys den Bogen so dermaßen überspannt, dass dieses Geschäftsmodell implodiert.