Polizeibericht: "iPhone5.doc"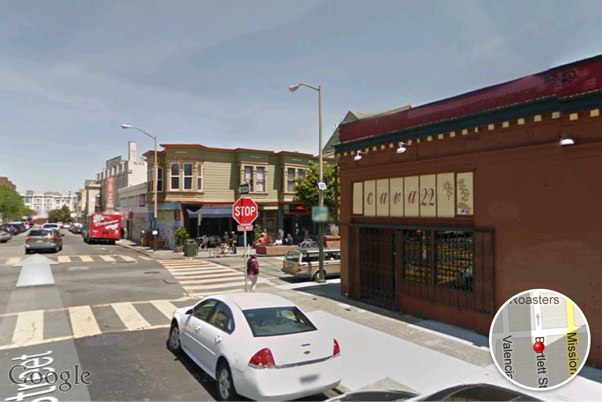 Der Cnet-Bericht über den verlorenen iPhone-Prototyp von Mittwoch, nimmt immer drolligere Formen an. Eine kurze Chronologie der vergangenen Tage:
Am ersten September, dem Donnerstag, meldet die SFWeekly erste Zweifel an:
There's just one problem: SFPD spokesman Officer Albie Esparza says no records exist of any such activity by SFPD inspectors.
Am zweiten September, dem Freitag, verkündet die SFWeekly:
If accurate, his account raises the possibility that Apple security personnel attempting to recover the prototype falsely represented themselves as police officers — a criminal act […] .
Apples 'Sicherheitskräfte', die sich angeblich als Polizisten ausgaben, durchsuchen das Apartment vom zweiundzwanzigjährigen Sergio Calderón und hinterlassen ihm eine Telefonnummer. SFWeekly erreicht hinter dieser Durchwahl Anthony Colon, einen jetzigen Apple-Angestellten und ehemaligen Kriminalbeamten. Sein 'LinkedIn'-Profil, das die früheren Arbeitgeber aufführt, verschwindet daraufhin.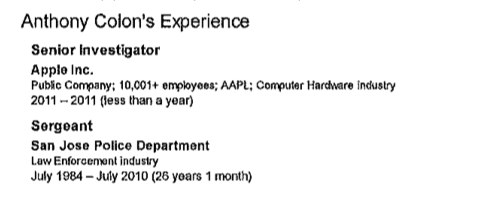 Zweiter September, ein paar Stunden später: Die Polizei findet den Bericht der Durchsuchung und gibt an, mit zwei Apple Angestellte zusammengearbeitet zu haben.
Contradicting past statements that no records exist of police involvement in the search for the lost prototype, San Francisco Police Department spokesman Lt. Troy Dangerfield now tells SF Weekly that "three or four" SFPD officers accompanied two Apple security officials in an unusual search of a Bernal Heights man's home.
The police statement didn't say when the search took place or name the device that went missing. However, the department's press release was sent in a document titled "iphone5.doc."
Ein verspätet 'gefundener' Polizeibericht, ein Apple-Angestellter mit frisch gelöschtem Online-Profil, unklare Aussagen wer die Wohnungsdurchsuchung vornahm und ein betroffener Hausbewohner, der lieber Fragen der SFWeekly beantwortet als zur Polizei zu gehen.
…und wir dachten, im letzten Jahr war es spannend.
"This is a story that's amazing," he [Steve Jobs] said of Gizmodo/iPhone leak. "It's got everything: it's got theft, it's got buying stolen property, extortion, I'm sure there's sex in there somewhere.