iPhone-Apps dominieren Foto-Tweets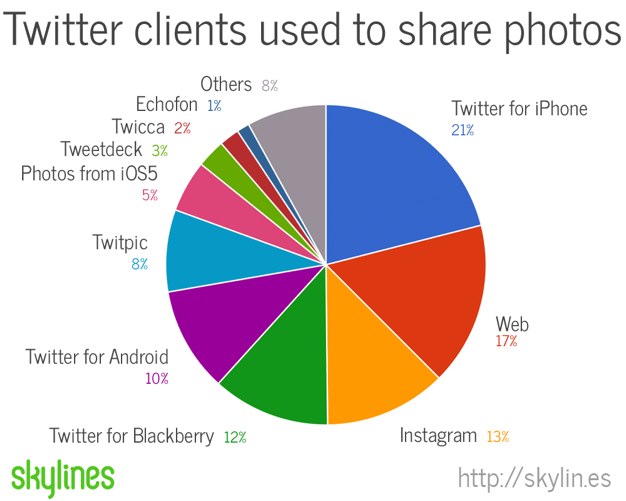 Skylines analyzed over 24 million photos that were posted to Twitter last week, between October 22 to October 29, shared through Instagram, Twitpic, Twitter's own photo sharing service and Yfrog.
Die meisten Foto-Tweets stammen aus einer iPhone-App.
Der 'hohe' Anteil von TwitPic dürfte Drittanbieter-Programmen geschuldet sein, die als Standard-Einstellung noch den ehemals populären Upload-Service führen. Der 13-Prozent-Anteil von Instagram ist beeindruckend, weil der Nutzer sich hier explizit für die Veröffentlichung im Kurzmitteilungsnetzwerk entscheidet und die App auch nach einem Jahr noch immer iPhone-Exklusivität besitzt.