Google scannt Android Market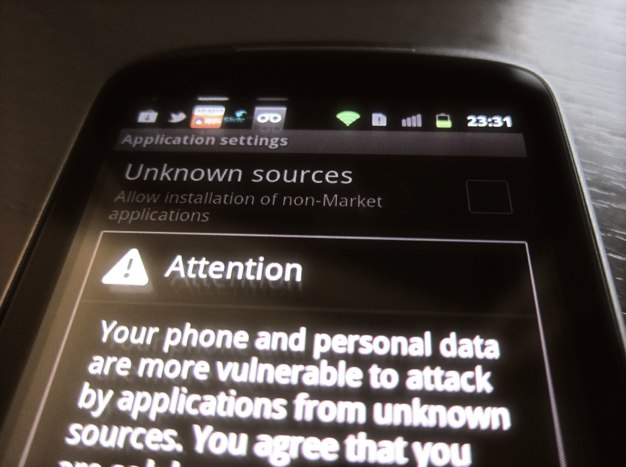 Today we're revealing a service we've developed, codenamed Bouncer, which provides automated scanning of Android Market for potentially malicious software without disrupting the user experience of Android Market or requiring developers to go through an application approval process.
Der Android Market bekommt einen Virenscanner. Genau genommen überprüft die Software schon seit vergangenem Jahr den Android-Programmkatalog und filterte bereits erfolgreich – auch wenn Google keine konkreten Zahlen nennt. Ebenso ohne Erklärung: Wie sah das Abwehrsystem gegen Spyware und Trojaner vor dem "new layer to Android security" aus? Da war doch hoffentlich mehr als "Permissions", "Sandboxing" und nachträgliches Löschen im Einsatz, oder?
Egal. Dreh- und Angelpunkt der gesamten Diskussion mündet regelmäßig in der Kontroverse über die Software-Installation aus 'unbekannter Quelle'. Android kann's, iOS nicht. Über das Für und Wider ist in den letzten Jahren zur Genüge debattiert worden und endete genauso häufig mit: Kein System ist fehlerfrei; es existiert keine Patentlösung. Vielleicht ist genau das aber gar nicht so schlecht, um nicht nur die Anbieter sondern auch ihre Nutzer zu mehr Aufmerksamkeit anzuregen.