Hipstamatic-Fotos auf Instagram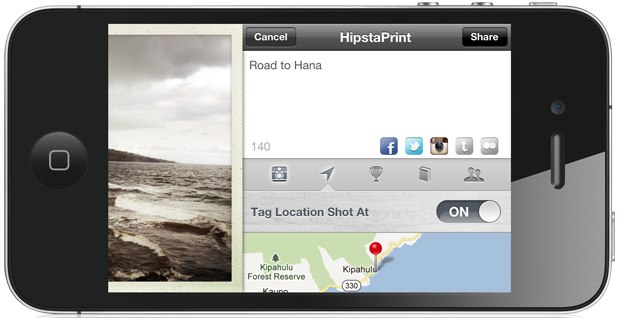 Hipstamatic will have exclusive access to Instagram's network, and will likely receive a huge amount of promotion from the tags hugging underneath every ported photograph. […] For Instagram, the partnership provides the network with access to Hipstamatic's high-quality content creators–a photography community of 4 million users who upload 48 million photos per month. […] Most significantly, however, the partnership helps frame Instagram as a social networking platform–a platform that other services will contribute to in the future, and one that could soon see ports from Camera+ and other camera apps.
Instagram (kostenlos; App Store-Link) entwickelt sich mit seinen 27 Millionen Nutzern zu einer bedeutenden Foto-Plattform. Die iPhone-Aufnahmen der Hipstamatic-Nutzer (1.59 €; App Store-Link) passen ins Bild zu der dort gepflegten Fotografie-Kultur.
Passend dazu: iPhoto für iOS verkauft seine erste Download-Million innerhalb von zehn Tagen.