US-Sammelklage wegen In-App-Käufen schreitet in die nächste Runde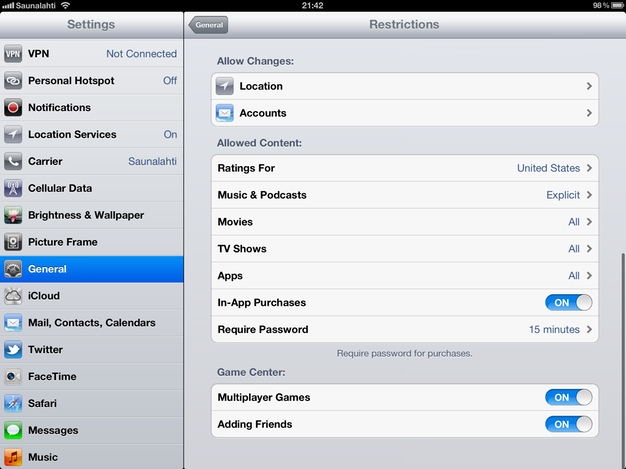 In the latest episode of the case, a federal judge denied Apple's request for a dismissal of a class-action lawsuit filed last April by parents concerned about "bait apps" — apps that are free downloads but include their own ministores to buy virtual goods.
Im Frühling 2011 interessierten sich bereits Abgeordnete des US-Repräsentantenhauses für den 'In-App-Kinderschutz', der, wenn man es genau betrachtet, eher dem Schutz der iTunes-Kreditkarte von den Eltern dient. Die Erziehungsberechtigten beschwerten sich damals beim iPhone-Hersteller über ein 15-Minuten-Zeitfenster, das nach der ersten Passworteingabe ohne weitere Abfrage neue (In-App-)Käufe zuließ.
Plaintiffs argued that Apple distributed free apps, and users of the apps could purchase in-app virtual currency for a short duration (15 minutes) after the password authentication process. Parents supposedly downloaded apps, gave them to their kids, and in this fifteen minute duration, the kids allegedly rang up bills (ranging from $99.99 to $338.72 "at a time").
Infolge der Schlumpfbeeren–Klage änderte Apple die Passwort-Nachfrage und verlangt nun grundsätzlich das App-Store-Kennwort für den ersten In-App-Kauf. In den Systemeinstellungen lässt sich diese Einschränkung mittlerweile noch verschärfen, so dass jeder (In-App-)Download über die Sicherheitskennung freigegeben werden muss.