Evernote kauft Notizbuch-App 'Penultimate'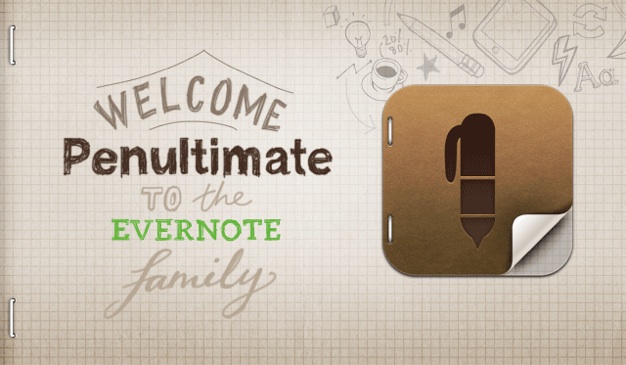 Evernote has acquired Penultimate, and I'll be joining Evernote to help bring their significant resources to bear on making Penultimate better, faster. […] Importantly, Penultimate is not going away: it remains an independent application, and will continue to espouse the virtues of ease of use, elegance, and "that special something" that have kept you coming back.
Anfang Mai gab's das (erwartete) Retina-Update für die iPad-Notiz-App Penultimate (0.79 €; App Store-Link); soeben wurde bekannt, dass sich Evernote die App-Store-Software und seinen Entwickler Ben Zotto einkaufte.
Der Webdienst für 'Netz-Notizen' staubte erst in der vergangenen Woche 70 Millionen US-Dollar an Risikokapital ab und erhielt nach dieser Geldzufuhr eine Milliarden-Bewertung.