Das iPad-Mini-Me
Nicht mit 'ob' sondern 'wann' startet die Frage nach einem kleineren iPad. Das Tablet als PC-Nachfolger braucht verschiedene Display-Größen – auch von Apple.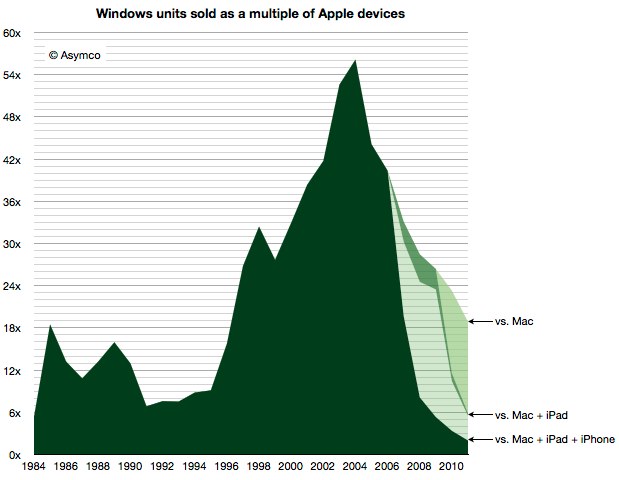 Considering the near future, it's safe to expect a "parity" of iOS+OS X vs. Windows within one or two years. The install base may remain larger for some time longer but the sales rate of alternatives will swamp it in due course.
Das sowohl Bloomberg wie auch das Wall Street Journal pünktlich nach den Tablet-Ankündigungen von Google und Microsoft über eine <8-Zoll-Variante für Herbst berichten, ist kein Zufall sondern cleveres Informationsmanagement – ähnlich wie schon im Mai. Nicht zu vergessen: die Gerüchte im April, Dezember 2011, November 2011, August 2010 und so fort…
Der Herbst-Termin gehört aktuell dem iPhone. Es ist daher schwer vorzustellen, dass sich diese zwei Geräte, so wie wir sie in ihrer jetzigen Form kennen, die Aufmerksamkeit teilen.
Ohnehin fehlen bislang Einzelteile, die von Pro­duk­ti­ons­stra­ßen fallen und obskure Gummihüllen, die ein Display mit 1024 x 768 Pixeln, zum günstigen Einstiegspreis für den (iBooks-)Edu-Markt, versprechen.