Top oder Flop? Für 'The Guardian' auf dem iPad bezahlen 17.000 Leser monatlich 11
Euro.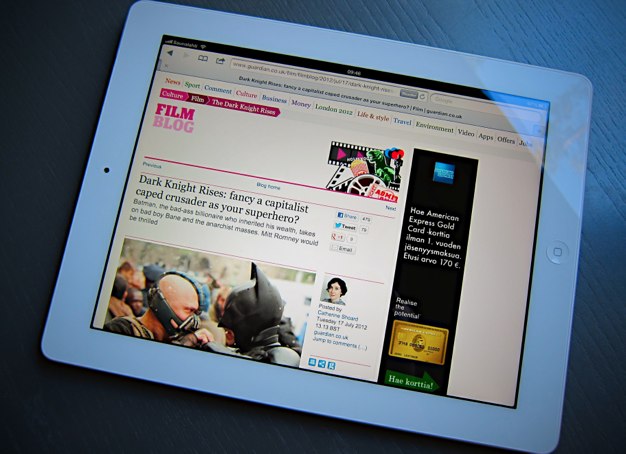 The publisher said that with the help of its free newspaper websites, the number two on Fleet Street after Mail Online, Guardian News & Media reaches 5.8 million people a week via print and digital, 300,000 more than the Times titles. A further 17,000 people pay for the Guardian's £9.99 a month iPad app, while an unspecified number pay for the Kindle equivalent.
Pro Monat willigten seit letzten Herbst 17.000 Leser ein, dem Guardian für seine iPad-Aufbereitung mit Newsstand-Vorteilen (Link) elf Euro zuzustecken – jährlich zirka zwei Millionen Euro.
Fun Facts: Die iPhone-App (Link) verlangt 5.49 € für ein Abo über zwölf (!) Monate; die Android-Downloads der Apps 'Guardian Anywhere' sowie 'The Guardian' sind komplett kostenfrei und für mich (als Leser) macht der gratis werbefinanzierte Web-Auftritt die unbestritten beste Figur – auf allen Geräten.