'Jet Set Radio' skatet in den iOS-Sommer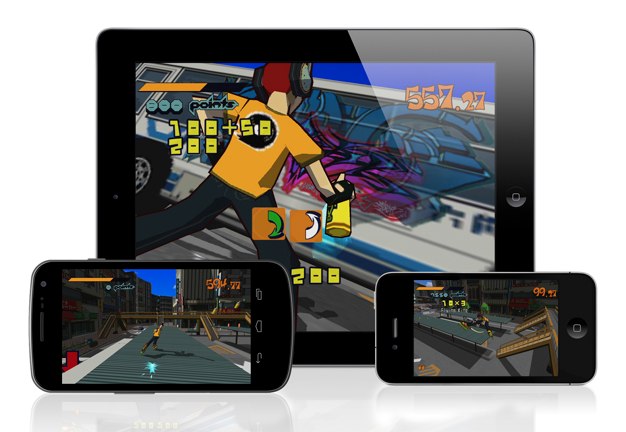 Jet Set Radio, Segas Dreamcast-Graffiti-Klassiker aus dem Jahr 2000, sprüht als HD-Remake noch diesen Sommer seine Schriftzüge in den japanischen Stadtbezirk Shibuya.
Jet Set Radio for iOS and Android includes the same slick gameplay, genre-blending soundtrack, and pioneering art style as the other versions alongside new features like OpenFeint and Retina display support and the awesome ability to use pictures taken with your phone or tablet's camera as in-game graffiti!
Richtig 'aufgelegt' könnte die 'Smartphone'-Fassung für Sega finanziell erfolgreicher ausfallen als die ebenfalls anstehenden Editionen für PC, XBLA, PSN und PlayStation Vita. Jet Set Radio zählt jedoch zu den traditionellen Special-Interest-Titeln mit einer sehr spezifischen Zielgruppe. Obendrein ignoriert die alteingesessene Videospielpresse weiterhin beharrlich Touch-Konsolen.