Die iPhone-5-Fotofreuden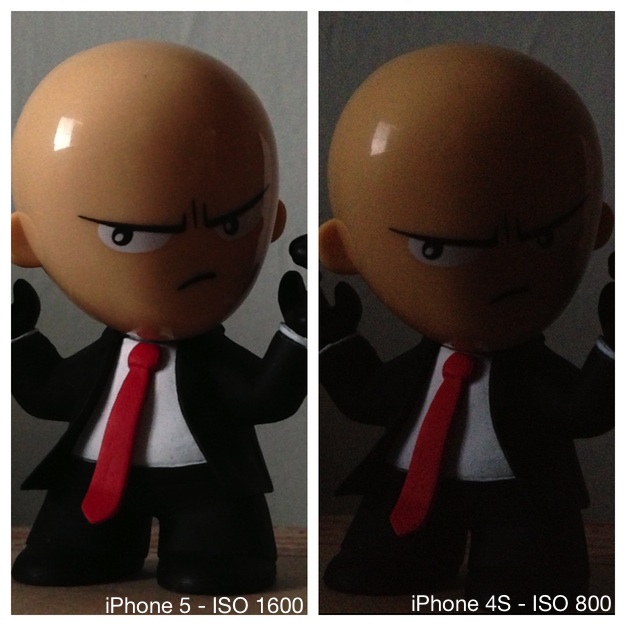 Camera+ ist eine der ersten App-Store-Apps, die mit dem soeben veröffentlichten Update den neuen Schalter für Apples iPhone 5 'Low-Light-Boost' fand.
Apple has added the ability for the sensor in the iPhone 5 to take pictures at 4 times the sensitivity. If you're a camera buff this means the ISO can go from a limit of 800 before, up to 3200 now!
Gleichermaßen lesenswert: Die Fotoexperten von 'Digital Photography Review' räumen mit der Diskussion um die Li-La-Laune-Linsen auf ("Really, our advice is not to worry. Just do what you should do anyway, and avoid putting bright lights near the edge of the frame when shooting."), und freuen sich über den Paradigmenwechsel:
We've come a long way since the craptacular 2MP obscuroscopes offered by the early models, to the point where the iPhone 4S and iPhone 5 actually offer genuinely useful image quality that in favourable conditions, is hard to tell apart from the output from 'proper' cameras.