US-Patentamt spricht Apple weiteres iPad-Design zu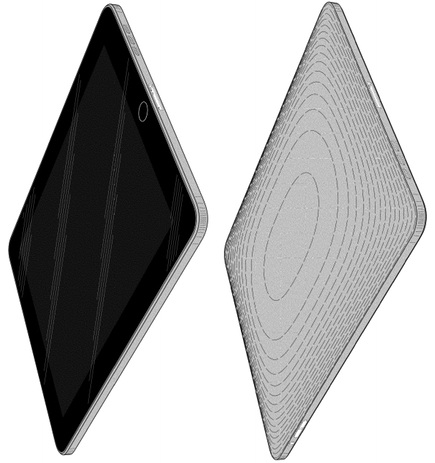 Apple has been granted a U.S. patent on the design of its first iPad, nearly three years after the device's public debut.
Ein Geschmacksmuster für großen Patent-Ärger: Apple legte den Antrag mit der Nummer D669,069 (PDF-Link) am 26. Januar 2010, einen Tag vor der legendären Steve-Jobs-Enthüllung, dem US-Patentamt vor. Gestern, am 16. Oktober 2012 segnete die amerikanische Behörde das vom Display dominierte Design ab.
Das Schutzrecht läuft unter der simplen Bezeichnung 'Portable Display Device' und erweitert das vieldiskutierte Patent D504,889 ('Electronic device') aus dem Jahr 2005, das Apple bereits gegen Samsung ins Feld führte.