US-Patentamt widerspricht Apples 'Rubber-Band-Effekt'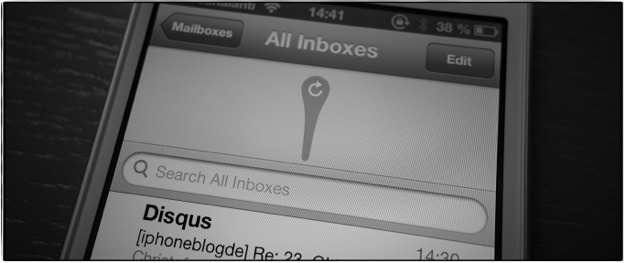 (Symbolfoto: 'Pull to Reload')
Das US-Patentamt hebt alle Apple-Schutzurkunden zum 'Gummiband-Effekt', der beim Scrollen ein Listenende signalisiert, auf – zumindest vorerst (Scribd).
Apple benutzte die Patente bereits in mehreren Prozessen erfolgreich und drückte der Konkurrenz Zwangs-Updates auf, die das Feature daraufhin wieder entfernten. Steve Jobs beschrieb den cleveren UI-Kniff als einen Schlüsselmoment in der ursprünglichen iPhone-Entwicklung.
In der Diskussion um die Gültigkeit 'dieser Art' von Patenten, streift Florian Müllers Statement ein zentrales Problem:
It's not surprising that the '381 patent faces a serious challenge to its validity. I've said in a report on a Munich trial that it's a great achievement in the realm of use interface psychology, but in a strictly technological sense it has extremely little merit, if any. It's a patent on a great idea and out-of-the-box thinking (in a patent sense, one can argue that all other scrolling operations disclosed before this one used to "teach away" from it). But it doesn't take rocket science to make it work.