Der einhändige Zoom in Google Maps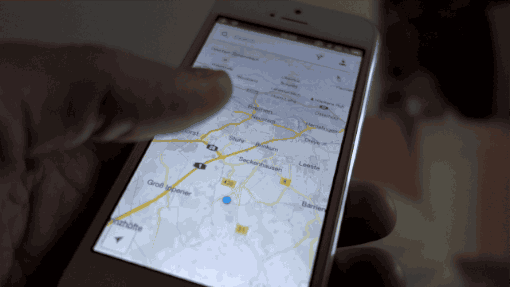 To perform a one-hand zoom simply double tap on your map and, after the second tap, leave your finger pressed. You can then move your finger up and down to zoom in/ zoom out.
Eine clevere 'Pinch-to-Zoom'-Alternative in Google Maps (kostenlos; App-Store-Link), die sich dort bereits seit letztem Jahr versteckt.