Im Sommer für iOS: BlackBerrys Messenger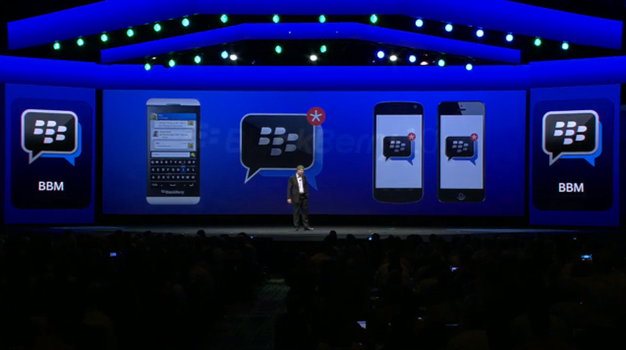 "We will make BBM available as the premiere multi-platform IM solution all around the globe," said Thorsten Heins, Blackberry's CEO, on stage today during the keynote. "Even better, it's free." […] "Why are we doing this now? It's a statement of confidence […].
Die (zurückgewonnene?) Zuversicht freut mich für BlackBerry. Um wie viele Jahre zu spät der Messenger-Dienst mit 60 Millionen Teilnehmern kommt, erfahren wir dann im Sommer wenn's gegen KakaoTalk (90 Mio.), LINE (150 Mio.), Viber (200 Mio.) und WeChat (300 Mio.) geht.
Aber vielleicht muss man es optimistischer sehen und anmerken das ein weiterer Konkurrent hochwertige iOS-Software produziert.
Apple, by contrast, makes precisely nothing for Android, Windows Phone, or BlackBerry. Not even iTunes.