iPhone-App 'Reeder' synct mit Feedly und Feed Wrangler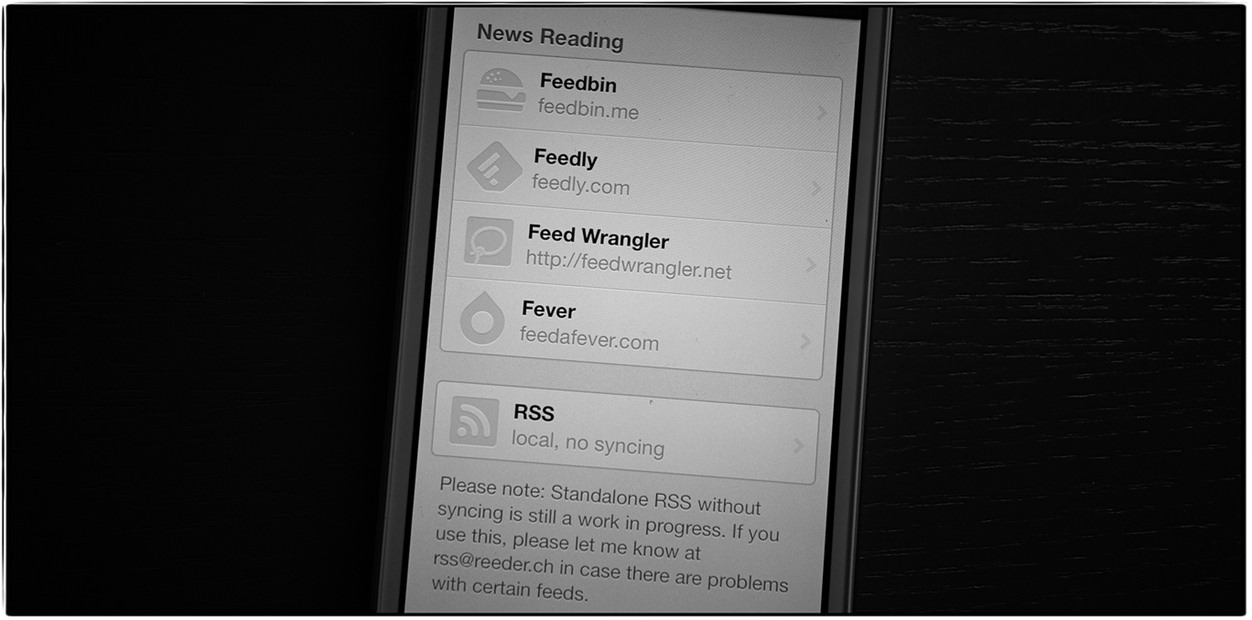 Die iPhone-Version von Reeder (kostenlos; App-Store-Link) ist seit vergangener Woche erstmals gratis.
Pünktlich zu den letzten Stunden des Google Readers erreicht das Update 3.2 den App Store, das den zusätzlichen Sync mit den Diensten Feedly und Feed Wrangler (ohne Smart Streams) anbietet.
Now you might ask why the iPhone version will get a major update too. Actually, that wasn't planned at first. But I'm really happy with how the new iPad version turns out and want to bring this to the iPhone too.