Einspruch von US-Verlagen gegen Apples E-Book-Urteil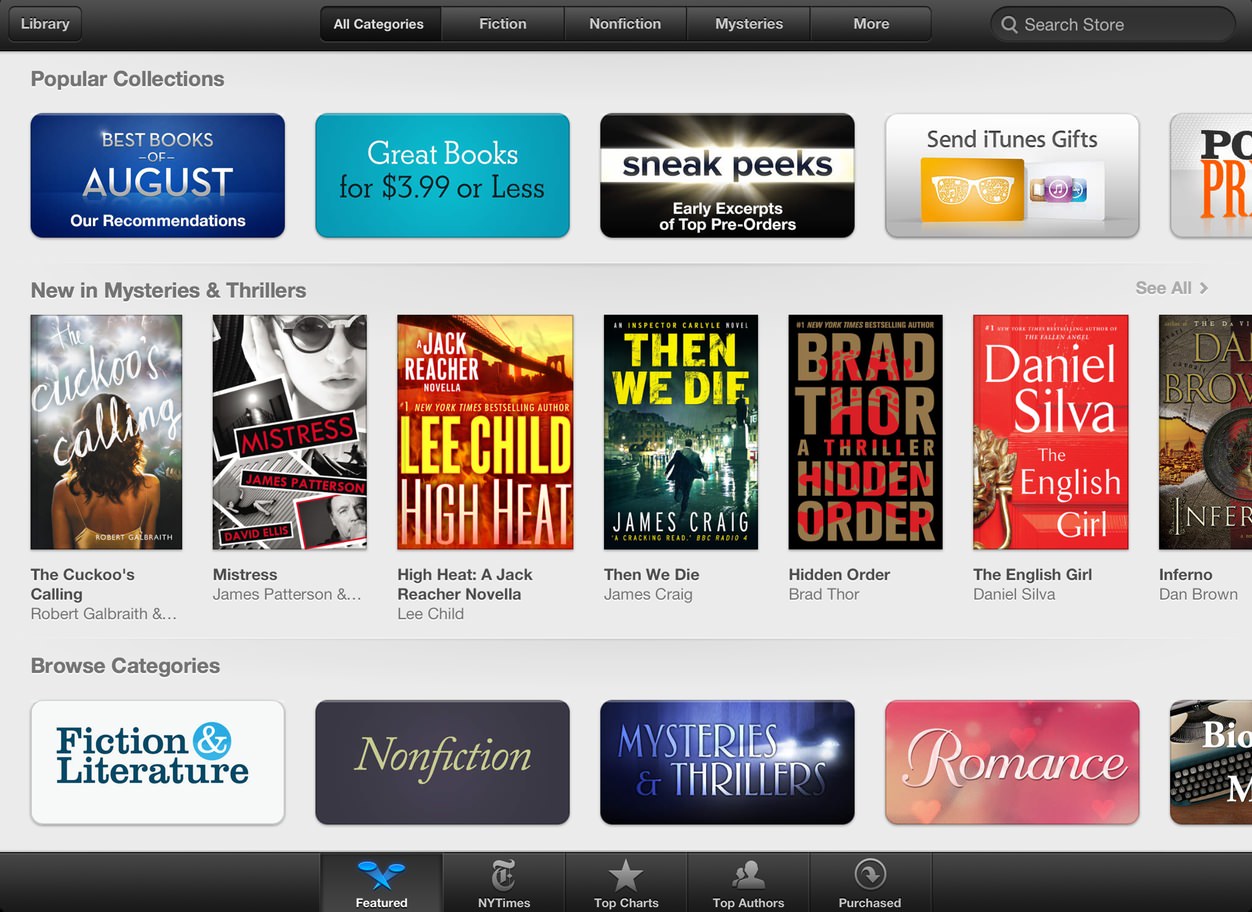 Five major U.S. publishers objected to the Justice Department's proposal to limit Apple Inc.'s influence in the electronic-books market, saying it would effectively alter their existing settlements with the U.S. government.
Als das US-Justizministerium im April 2012 bei den fünf großen US-Verlagshäusern Hachette, HarperCollins, Holtzbrinck, Penguin und Simon & Schuster im E-Book-Kartellverfahren anklopfte, stimmten drei der Verleger unmittelbar nach der Klageerhebung einer außergerichtlichen Einigung zu. Penguin und Macmillan bewiesen in Bezug auf ihre Preisabsprachen nur wenige Monate länger Rückgrat.
Dass diese fünf zuvor eingeknickten Buchverleger genau jetzt, nachdem Apple ein "drakonisches" Strafmaß droht, die Hand heben und von den Cupertino-Sanktionen ihr Agenturmodell für den Buchvertrieb in Gefahr sehen, spricht Bände über den Status quo dieser E-Book-Herausgeber (sowie Amazons Marktdominanz).