Apple kauft die Nahverkehrsdaten von Embark
Google schaltete für Maps in dieser Woche die (Auto-)Verkehrsinfos von Neueinkauf Waze frei. Apple kauft mit Embark (noch) ein Start-up, das öffentlichen Nahverkehr aufbereitet.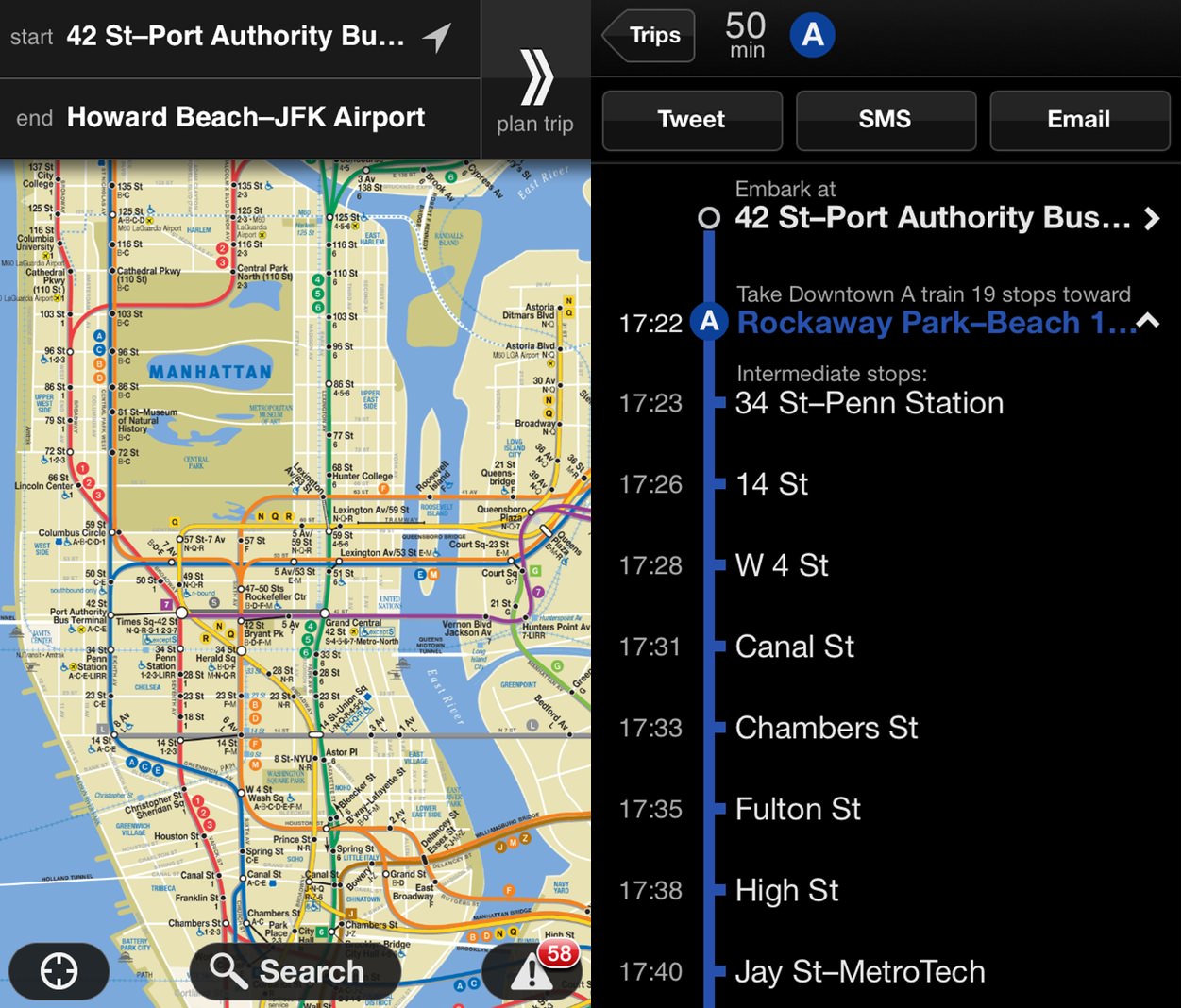 The company had struggled to nail down a business plan, a factor that likely contributed to its desire to sell, one of the people familiar with the deal said.

It bears mentioning that Google Maps already integrates hoards of public transit data to help users plan their trips; it is unclear whether Apple is just trying to get up to par or wants to try something new.
Für New York gehört das kostenlose Angebot von Embark (iTunes-Link), unter anderem querfinanziert durch BMW, zu den verständlichsten Bus- und Bahn-Kartenführern. Über den vergangenen Jahreswechsel bin ich fast ausschließlich mit dieser iPhone-App durch die dortigen (U-)Bahnhöfe gehüpft.