Der M7 Coprozessor
But the really interesting – and in the long-term important – sensor in the iPhone 5S is the M7, a "motion co-processor" which allows it to measure data from the accelerometer, gyroscope and compass without draining the battery as heavily as would be required if the A7 processor were used. Effectively, using the CoreMotion API, apps can access data about movement all day, without destroying the battery life.
Ein dedizierter Chip zur stromsparenden Erfassung aller Bewegungsdaten, vom Beschleunigungssensor über das Gyroskop bis zum Kompass, gewinnt für mich in der gestrigen 5s-Präsentation den Oscar als bester Nebendarsteller.
Ohne den Power-A7 anzuwerfen zeichnet der M7 mit ob man (spazieren) geht, joggt oder im Auto fährt. Fitness-Tracker wie das Fitbit One, Jawbone Up oder Nike Fuelband müssen sich zusätzliche Spezialisierung antrainieren wenn sie zukünftig einen Mehrwert (und damit ein Verkaufsargument) schaffen wollen. Runtastic, Moves und Co. lesen schon heute die Dokumentation zur CoreMotion API.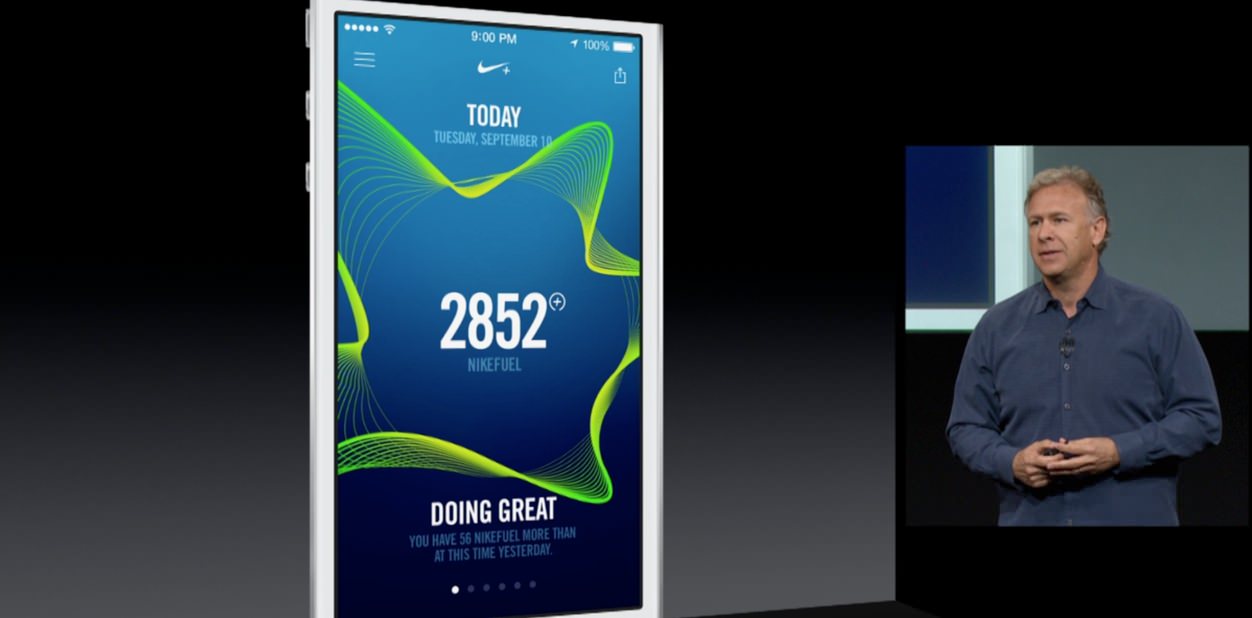 Doch hier enden die 'Sidekick'-Features des M7 nicht. Alle Berechnungen erfolgen kontextsensitiv und kosten plötzlich kaum noch Strom. Die gemeinsame Schnittstelle ermöglicht auch genrefremden Apps in diesen Datenpool einzutauchen. Keine Push-Benachrichtigungen bei laufender Autonavigation, automatischer Musikwechsel beim Auslaufen, Erkennung von persönlichen Schrittmustern, usw..