"Steve Jobs Danced To My Song"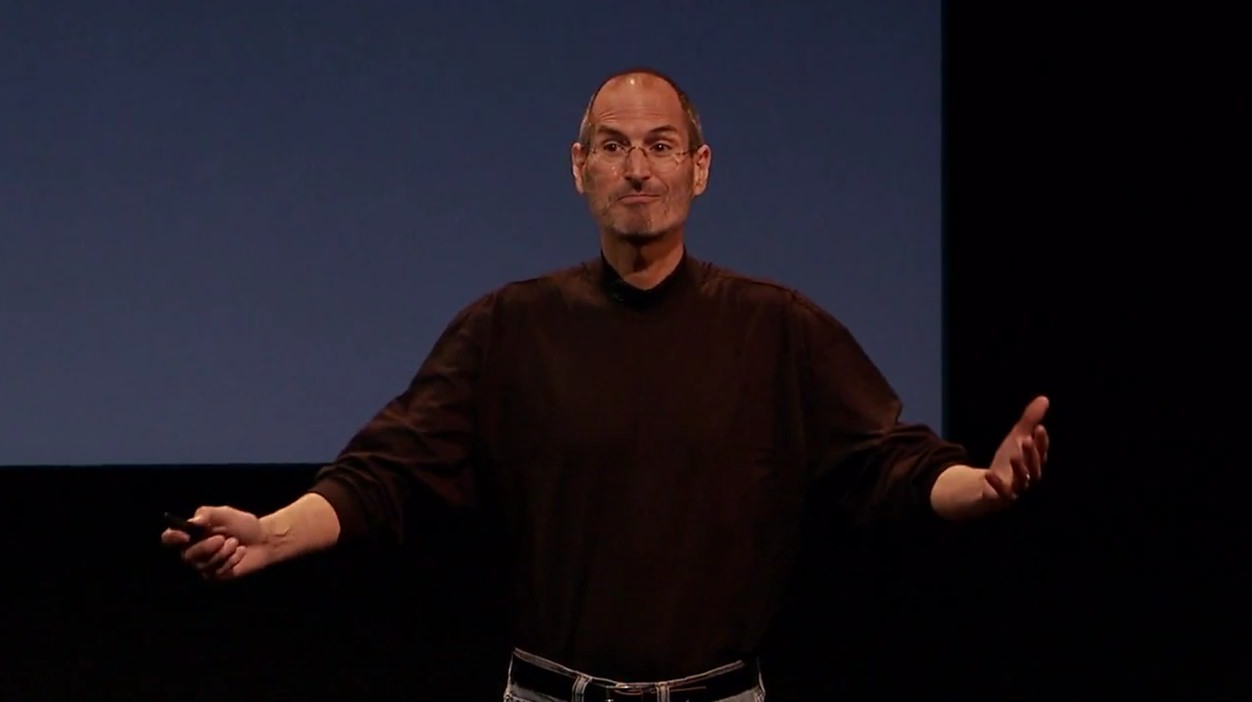 Later that morning, I watched online as the song and video I had made in 3 hours the night before played before an audience of journalists at Apple HQ. Then Steve Jobs came out on stage and said, "Thanks for coming. We found that on YouTube this morning and couldn't help but want to share it." It was one of the most surreal moments of my life. I heard later from the PR rep that Steve had been dancing off stage as the song played. If you watch the video of the event, there's a few seconds, right as my song ends, that you can see him bopping his way on to the stage.
Harmonische Anekdote von Jonathan Mann auf ein halbstündiges Steve-Jobs-Event, das Steve Jobs unerträglich fand.