Facebook outsourct seinen Chat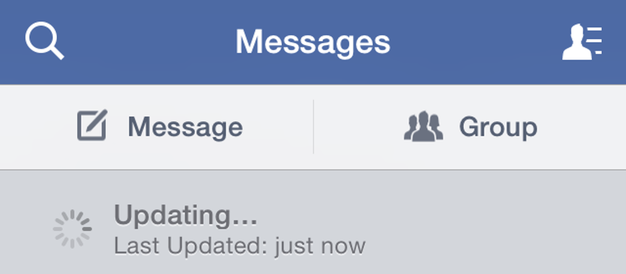 A Facebook spokesperson confirmed to The Verge that stripping Messenger out of the main Facebook app is not a test, and will at some point in the near future happen in every country. There are a few exceptions to the new rule, however. First, lower-end Android devices with memory constraints won't be required to download Messenger. Second, Windows Phone and tablet users will still see messages inside their Facebook apps. Third, messaging will remain, for now, inside Paper, the company's recently launched news app.
Facebooks Messenger erhielt zuletzt eine VoIP-Telefonfunktion. Ein Universal-Update, das die Chat-App auf iPad-Größe zieht, ist unter diesen Vorzeichen nur eine Frage der Zeit.
Schon jetzt kickt dich die Hauptanwendung in den Messenger (kostenlos; App-Store-Link), wenn dieser installiert ist. Facebook profitiert damit auf mehreren Ebenen: Zwei Anwendungen schaffen mehr Sichtbarkeit, das Mutterschiff (kostenlos; universal; App-Store-Link) wird leichtfüssiger und die Nutzungsdauer im umkämpften Messenger-Markt dürfte durch die eindeutig bedienerfreundlichere Chat-App abermals zunehmen.