Die jährlichen Stromkosten für ein iPhone 6 belaufen sich auf…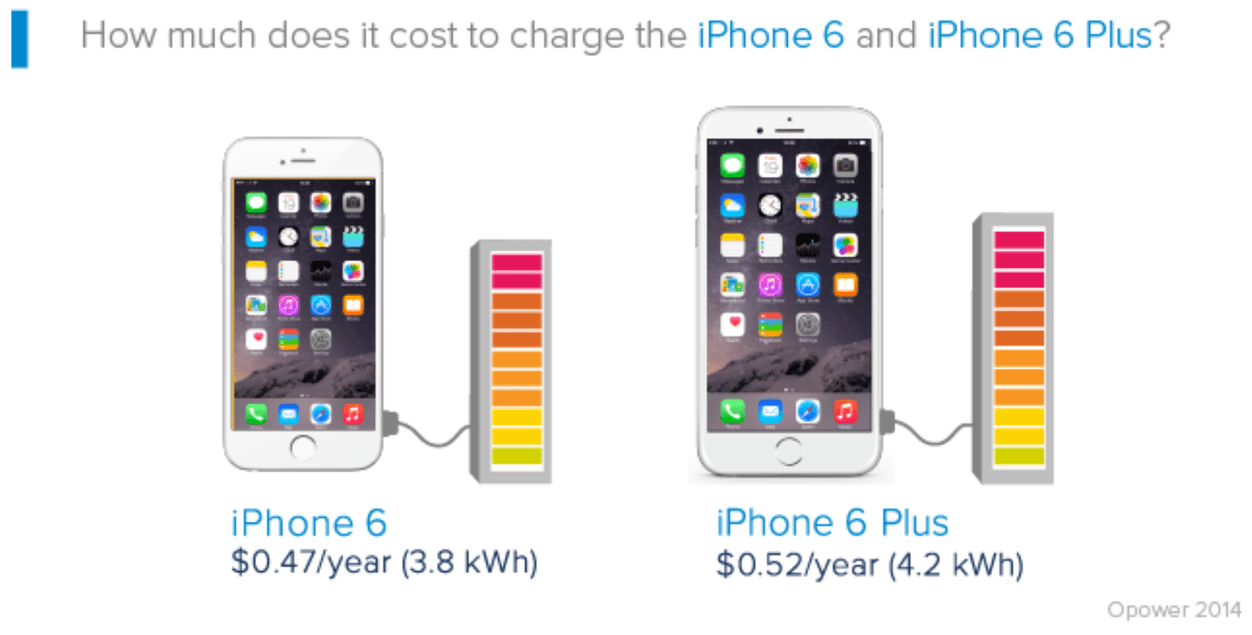 Using a Watts Up Pro Electricity Consumption Meter, we discovered that giving a full charge to an iPhone 6 uses about 10.5 watt-hours of electricity. If you do that 365 days a year, you're talking about about 3.8 kilowatt-hours in total — which, at an average US retail price of 12.29 cents per kilowatt-hour, comes out to just $0.47 per year.
Interessant ist aber nicht der jährliche Cent-Betrag, den es kostet ein iPhone aufzuladen (vorzugsweise mit einem iPad-Ladegerät), sondern die Einsparungen, wenn dafür weniger energiehungrige Computer laufen.