Dem iPhone-Sperrbildschirm fehlt das Breitbild-Layout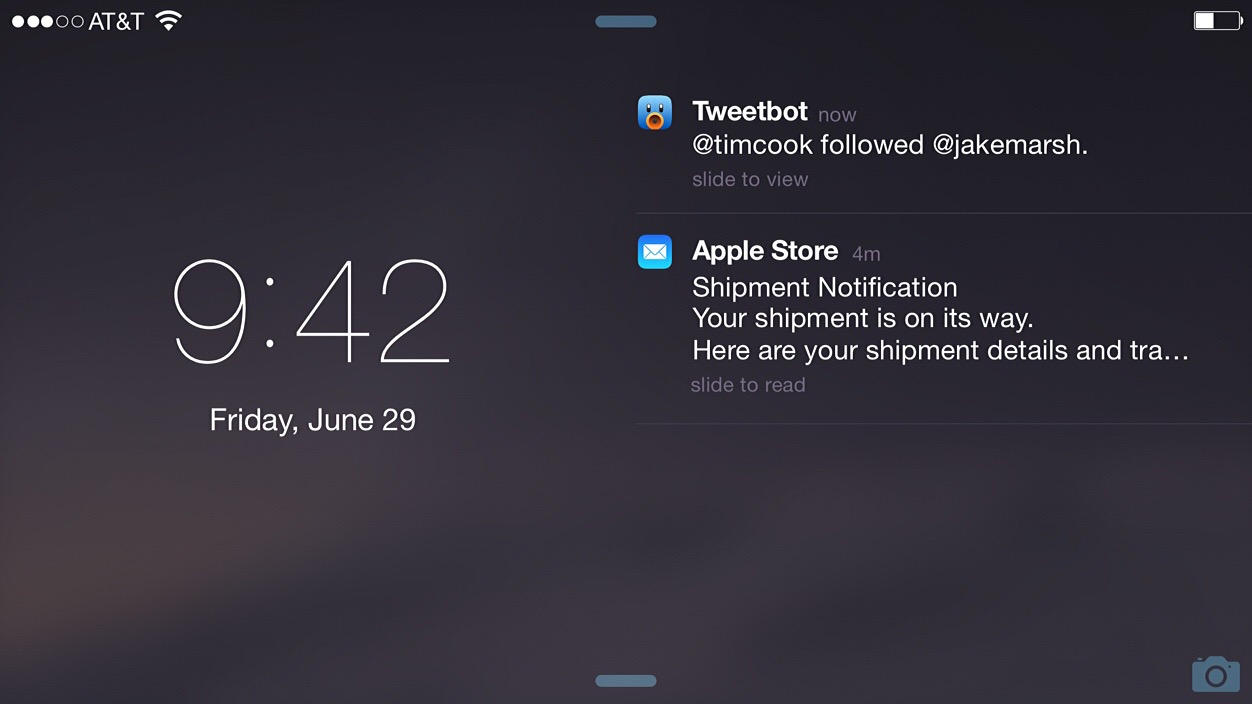 Where things begin to break down is when you're holding the device in landscape, and you're in an app that has added landscape support. You finish your tasks and press the home button. You're then shown the home screen, again in landscape […]. If you then press the lock button (or the 'sleep/wake' button as Apple likes to call it), you're suddenly looking at everything (at this point most likely just the time and date) sitting there on it's side.
Deshalb verwende ich das 6 Plus kaum im Breitbildmodus.
Mit Blick auf die bereits angepasste Mitteilungszentrale oder die Queransicht des App Stores hat Apple vermutlich nur die Zeit für ein neues Layout im Sperrbildschirm gefehlt.