Workflows für 'Workflow'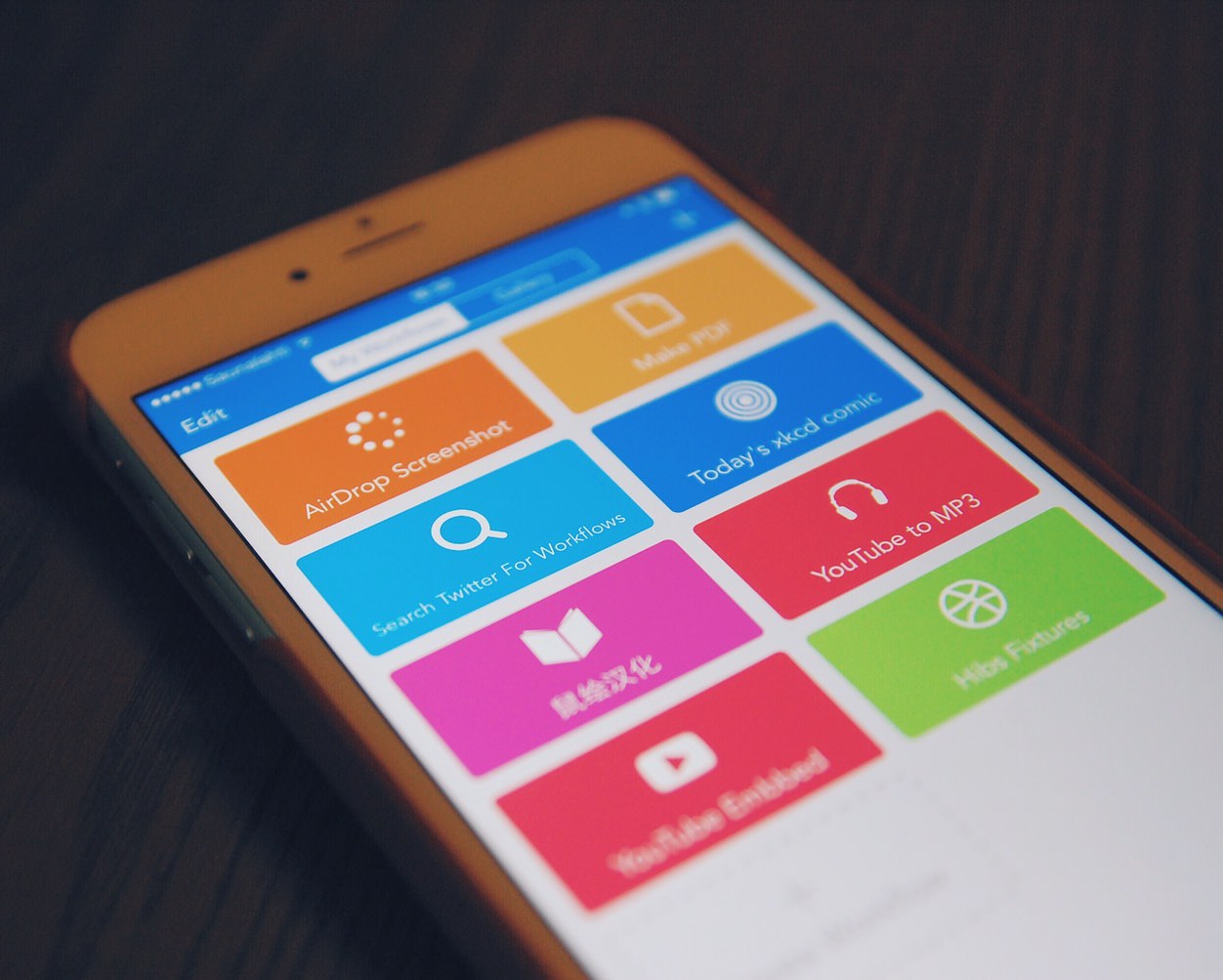 If you love iOS automation, you're probably already aware of Launch Center Pro and Drafts. Together with URL Schemes and x-callback-url, they form the backbones of iOS automation. Well, today we have a new app that hopefully can make it easy for non-geeks to create their own workflows. And, here are a few reasons why I believe you would love the new Workflow app.
Workflow (2.99 €; universal; App-Store-Link) ist trotz großflächiger App-Store-Banderole und jubelnden Reviews underhyped. Die App zum Zusammenklicken von dann automatisch ablaufenden Software-Prozessen läutet eine nächste Wachstumsstufe für iOS ein.
Eine dreistellige Auswahl an zu kombinierenden Actions wird bereits beigelegt, so richtig blüht die App von Ari Weinstein, Conrad Kramer, Veeral Patel und Nick Frey aber erst dann auf, wenn man die Abläufe mit eigenen Daten auf seine Bedürfnisse anpasst und von anderen Nutzern erstellte Workflows importiert. Dieser Workflow (Klick!) sucht beispielsweise nach mundfertigen Workflows auf Twitter; eine andere Anlaufstelle ist dieses Subreddit.
Um zusammengesteckte Funktionen aufzurufen, muss man nicht unbedingt in die App wechseln, sondern kann sich der iOS-8-Extension bedienen. 'Run Workflow' extrahiert beispielsweise die Audiospur aus einem YouTube-Video und speichert sie lokal ab. Noch fehlt ein Sync vom persönlichen 'My Workflows'-Verzeichnis zwischen iPad und iPhone – ein Mini-Manko, das ein kommendes Update ausbügelt.
Ich bin sehr gespannt, was für Workflows uns mit Workflow in den nächsten Wochen begegnen. Das Potenzial scheint kaum abschätzbar.