iOS 9 filtert Ads
Jede Analogie hat ihre Stärken und Schwächen, so auch diese hier von Charles Arthur: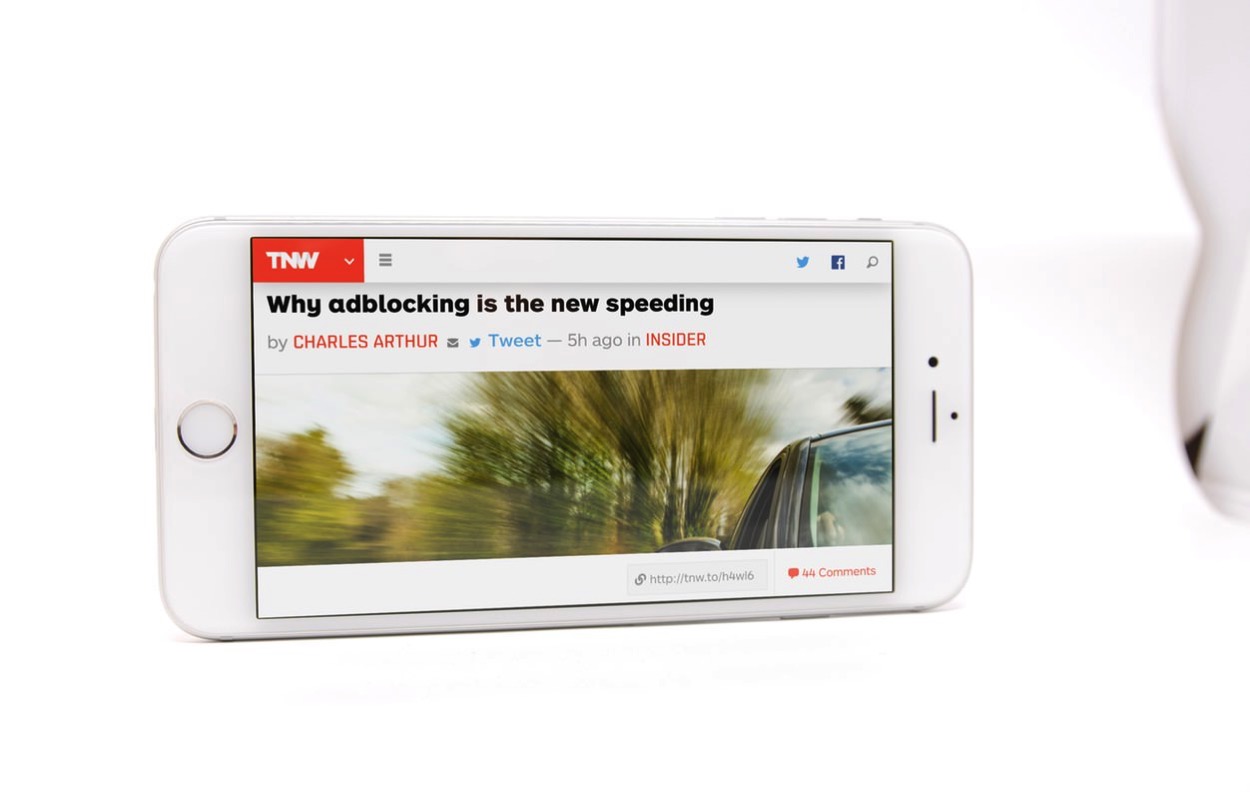 Adblocking is the modern speeding. Somewhere, we know it's probably not right. But when we're doing it, we have lots of good reasons why it's fine to speed. I'm in a hurry; nobody gets hurt by my exceeding the 70mph limit (the UK's motorway upper limit) by 10mph or so; I'm a better driver than the speed limit was designed for (everyone rates themselves above average at driving); those other people are doing it too; people who don't do it don't get any benefit I can see. Unless you get caught or have an accident – both amazingly rare, compared to the number of people who do it – it's a victimless crime.
Es bleibt ein lesenswerter Beitrag. Insbesondere unter den Vorzeichen von iOS 9 mit seinen Möglichkeiten der "Inhalts-Blocker".
Am Desktop ist das Thema gegessen. Jeder der will und davon hörte (wisst ihr noch, die Anti-Adblocker-Kampagne 'Made in Germany'), hat bereits eine entsprechende Browsererweiterung installiert. Aus dem Play Store für Android wirft Google immer mal wieder Kandidaten raus. Nur unter iOS gabs mit Ausnahme von Drittbrowsern (und der Reader-Ansicht) schlicht keinen alltagstauglichen Ad-Filter.
Zum Release von iOS 9 im Herbst dürfte das Thema schon alleine durch die App-Store-Charts allgegenwärtig werden. Mir erscheint kein Szenario realistisch in dem nicht mehrere Adblocker die App-Store-Bestenliste temporär übernehmen.
Außerdem: "…they are so easy to make" (ab Minute 37:00) und aus technischer Perspektive nicht einmal zu kritisieren, da diese Programme lediglich Listen mit Regeln aufstellen, aber keinen Zugriff auf die Nutzerdaten oder das Surfverhalten bekommen.
Safari App Extension Content Blockers can't see URLs of the pages or other resources the user has requested, because they only define rules of what Safari should block. WebKit also does not record which blocking rules have been executed on specific URLs.

Daniel Eran Dilger | "Inside App Extensions: WebKit Content Blockers extend user privacy in iOS 9, OS X Safari 9"
Hinzu kommt: 'Content Blocker' funktionieren auch im Safari View Controller – "The Future of Web Views", die die heutigen Mini-Browser in App-Store-Apps ablösen werden.