'Instant Siri'
Daniel Jalkut klärt die Frage, warum Siri der initiale 'Beep Beep'-Anfangston fehlt, der bislang nach dem längeren Homebutton-Knopfdruck signalisierte, das sie nun zuhört.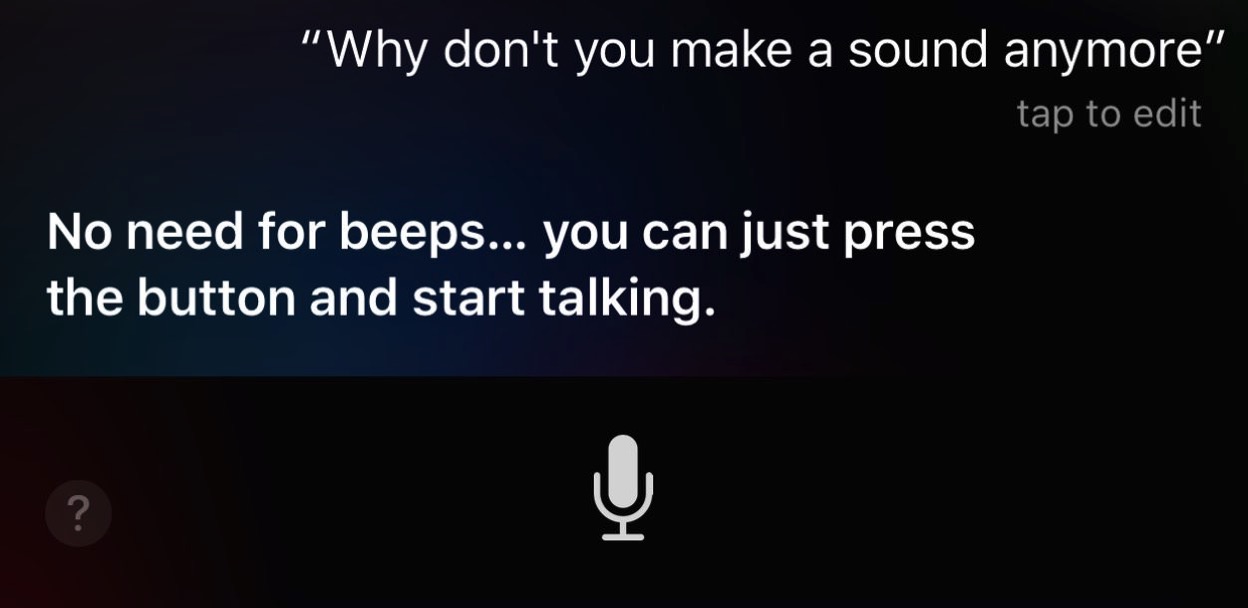 Apple "broke" the haptic feedback associated with invoking Siri, by "fixing" the problem that there had ever been any latency before. Have an iPhone 6s or 6s Plus? Go ahead, I dare you: hold down the home button and start talking to Siri. You will not escape its attention. It's ready to go when you are, so it would be obnoxious of it to impose any contrived delay or to give taptic feedback that is uncalled for. Siri has become a more perfect assistant, and we have to change our habits to accommodate this.
Verwendet man den Befehl "Hey Siri" (Einstellungen ➞ Allgemein ➞ Siri), bei der man die Sprachassistentin aufruft ohne das iPhone anzufassen, bekommt man zwar immer noch das altbekannte 'Beep Beep', kann aber direkt mit der Frage oder Aufforderung loslegen. Es bedarf also keiner Pause mehr, die zuvor notwendig war um Siri zum Zuhören anzuregen, dann zu warten und erst daraufhin sein Anliegen zu formulieren.
"Hey Siri" funktionierte bislang nur mit iPhones, die am Strom hingen. Im 6s und 6s Plus sitzt der M9-Coprozessor nun erstmals direkt im A9-Chip und ermöglicht dadurch eine effizientere Batterienutzung, die 'Siri im Hintergrund' möglich macht.