Hinlänglich bekannt, laufend gepredigt und trotzdem oft ignoriert: iOS-Apps abschießen hilft nicht.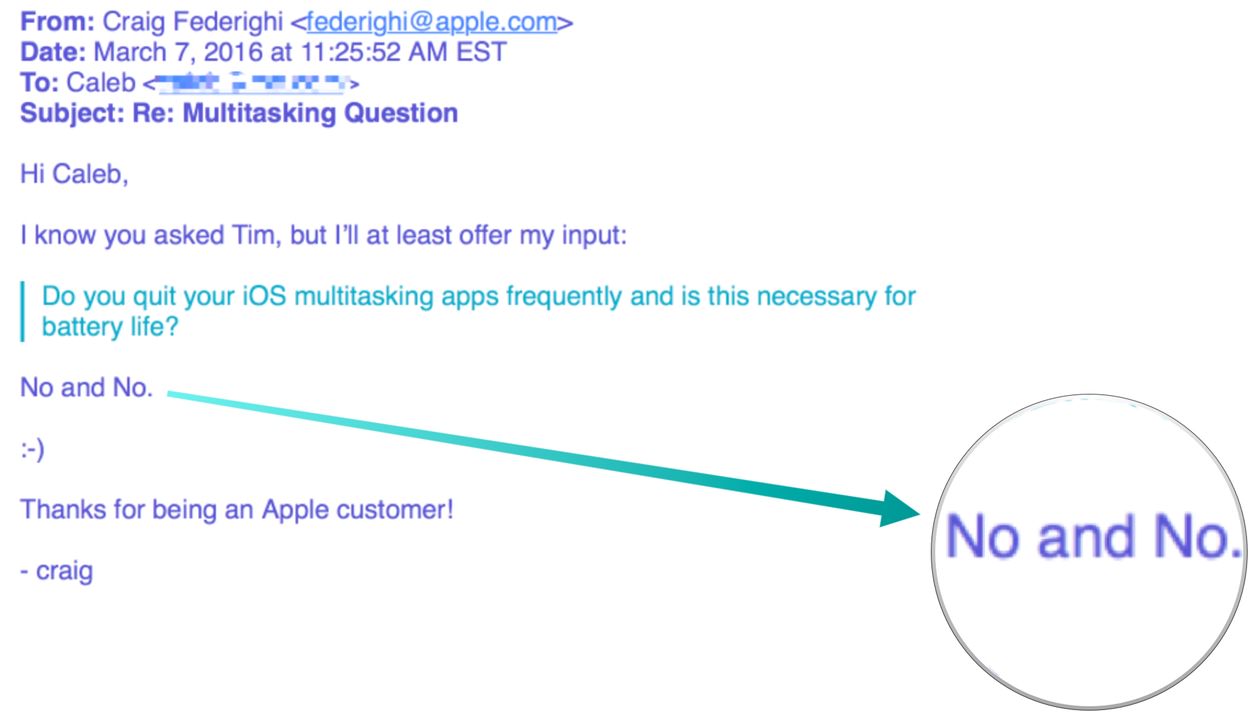 Somehow, it has become a part of mainstream culture for iPhone and iPad users to quit all their apps in multitasking as some kind of regular tech maintenance ritual to improve battery life or speed up the hardware. An understanding of how iOS multitasking works however, shows that this is completely unnecessary to close every app in the multitasking view frequently.

"Apple's software SVP says quitting multitasking apps not necessary, won't offer improved battery life"
Wer druckt Craigs E-Mail aus und legt sie in den Apple Stores aus?