TextExpander.com – ein Sync-Abo-Service für Snippets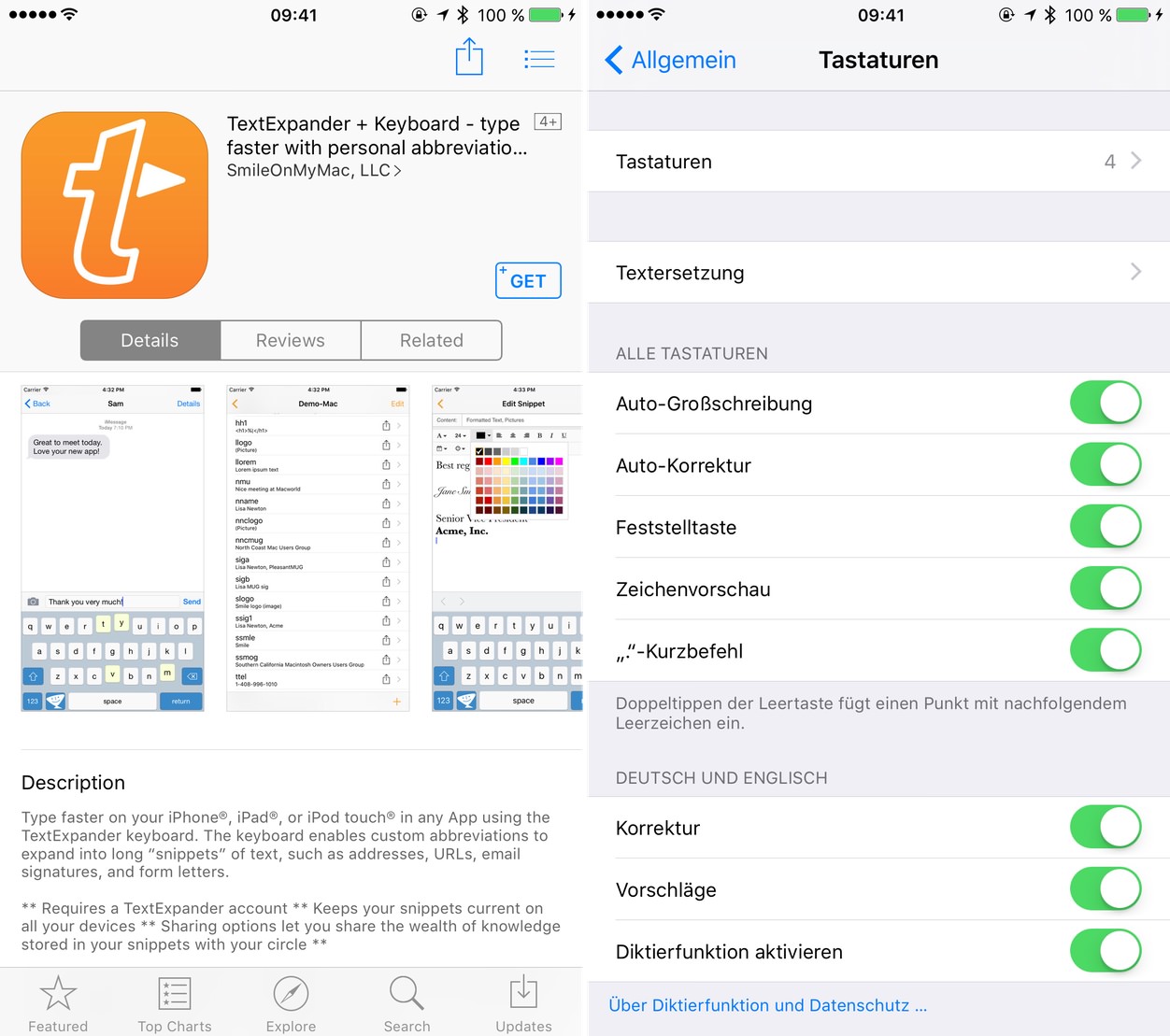 The biggest changes to TextExpander on the Mac and iOS are not the apps themselves, but the new service that ties them together. TextExpander.com is a subscription service from Smile that is required for the new versions of TextExpander to work. TextExpander.com serves the dual purpose of syncing your snippets across your Macs and iOS devices, and facilitating snippet group sharing and management among individuals and organizations. Prior versions of TextExpander relied on iCloud and Dropbox to sync snippet libraries. Today's updates replace those syncing services with Smile's own syncing solution.
Ich fürchte, die Umstellung auf das Abo-Modell fliegt ihnen um die Ohren (verlässlichen Sync gab es über Dropbox und iCloud bereits vorher). Ich hoffe, die verbleibenden Hardcore-User, die auf Javascript-Snippets, Fill-in-Snippets oder Snippet-Vorschläge vertrauen, tragen in Zukunft die Entwicklungskosten.
Ich habe nach siebenjähriger Nutzung heute meine insgesamt 22 unverzichtbarsten Textkürzel aus TextExpander rauskopiert und in Apples macOS- und iOS-Systemfunktion 'Textersetzung' eingefügt (Einstellungen ➞ Tastaturen ➞ Textersetzung).
Mir werden die zusammengesetzten Textpassagen fehlen, die TextExpander mit zusätzlichen Informationen – beispielsweise aus der Zwischenablage – automatisch baut. Andererseits funktionieren die Textvervollständigung nun unter iOS systemweit – ohne einen App- oder Tastatur-Wechsel.