"Apple won't aid GOP convention over Trump"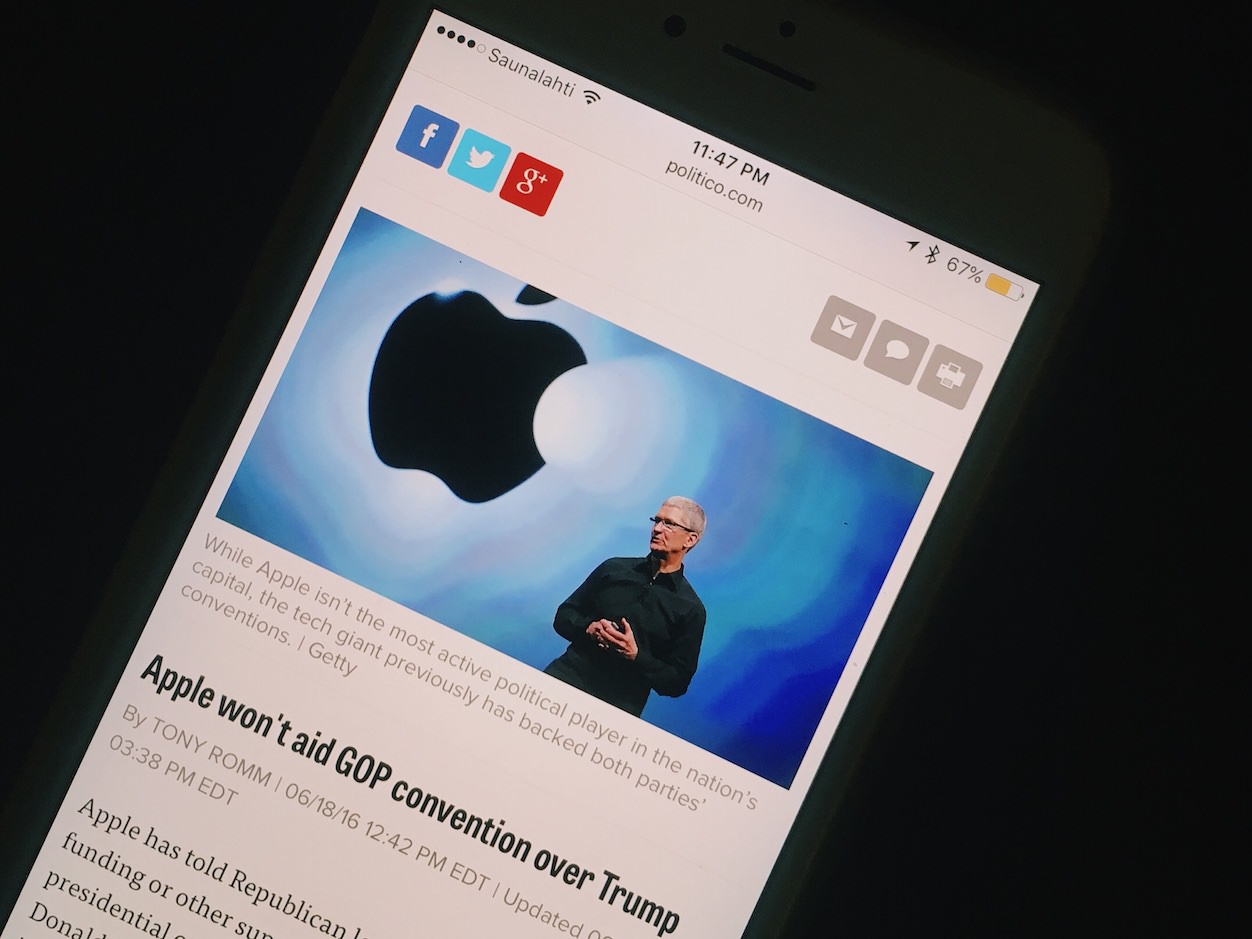 Apple has told Republican leaders it will not provide funding or other support for the party's 2016 presidential convention, as it's done in the past, citing Donald Trump's controversial comments about women, immigrants and minorities.

Unlike Facebook, Google and Microsoft, which have all said they will provide some support to the GOP event in Cleveland next month, Apple decided against donating technology or cash to the effort, according to two sources familiar with the iPhone maker's plans.
Apple geht mit gutem Beispiel voran.