Running Apple 'is sort of a lonely job'
Lesenswertes Interview von Jena McGregor mit Tim Cook.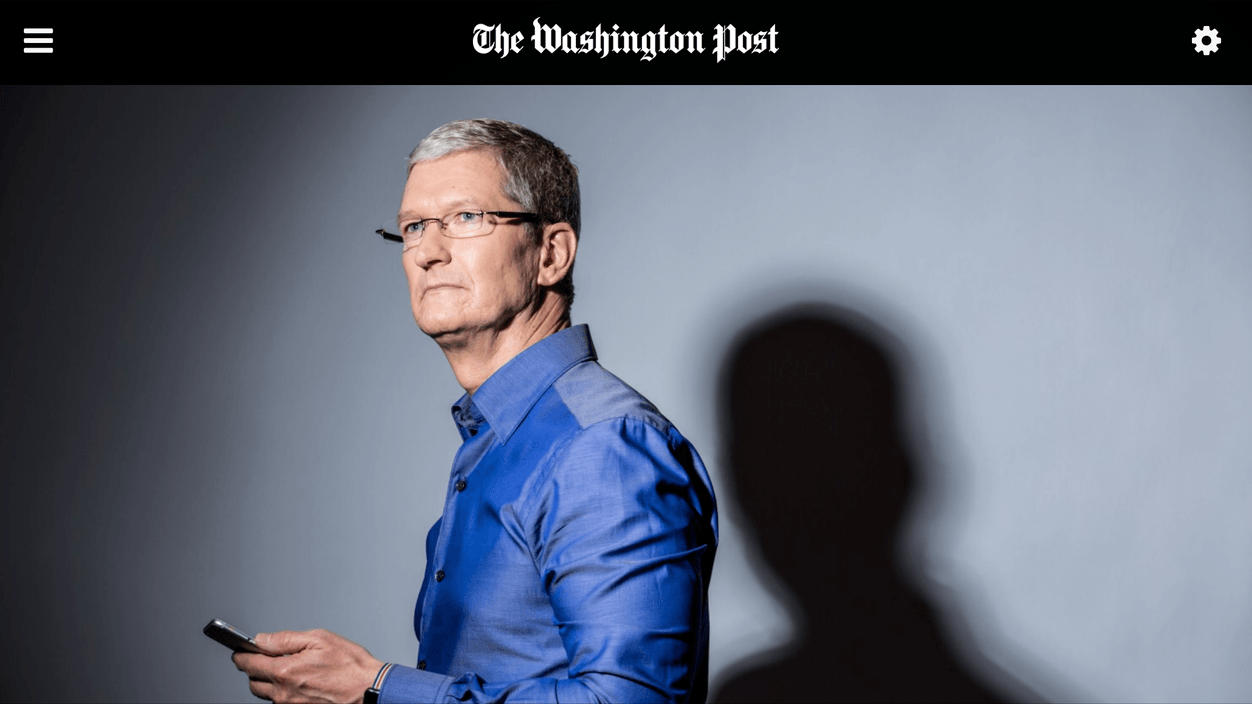 Tim Cooks erste Amtshandlung als Apple CEO vor fünf Jahren war ein 'Charity-Matching'-Programm, bei dem das Unternehmen die Spenden ihrer Angestellten an gemeinnützige Organisationen verdoppelte. Rückblickend war es ein Startschuss für weitreichendes soziales Engagement, das es unter Steve Jobs schlicht nicht gab.
Ebenso verließ Cook peu à peu die harte Linie seines Vorgängers in puncto Medienkommunikation. Transparenz-Berichte für die Arbeitsbedingungen bei Zulieferern, Anfragen durch Strafverfolungsbehörden nach Kundendaten, Bestrebungen für mehr Nachhaltigkeit bei der Produkterstellung sowie ein Vielfältigkeitsbericht, der Hautfarbe, Herkunft und Geschlecht betrachtet, befinden sich darunter. Auch Podcast-Auftritte und Interviews mit Magazinen ohne direkten Produkt-Release sind ohne Zweifel positive Signale, die unter Jobs fehlten.
Die klare Verneinung gegen die vom FBI geforderte Hintertür im iPhone ist eine der wichtigsten Entscheidungen für Silikon Valley aus den letzten Jahren.
Neben der Verdoppelung des Firmenwerts sind das ohne Zweifel signifikante Errungenschaften von Tim Cook.
Das Interview trägt aber auch ein paar andere Highlights:
So to those who ask where's the next big, world-changing category for Apple — it's sitting on this $231.5 billion pile of cash — are you saying there's nothing like the smartphone?

Technology is one of these industries where every week there's a new shiny object that people are skating to. Netbooks — look back, everybody was writing like netbooks were this unbelievable thing, everyone was asking us, "Why aren't you making one?" Same thing with the PDA. Remember what happened with the PDA? Up and down. It was like the hula hoop. Technology is full of those.