"Government Hackers Caught Using Unprecedented iPhone Spy Tool"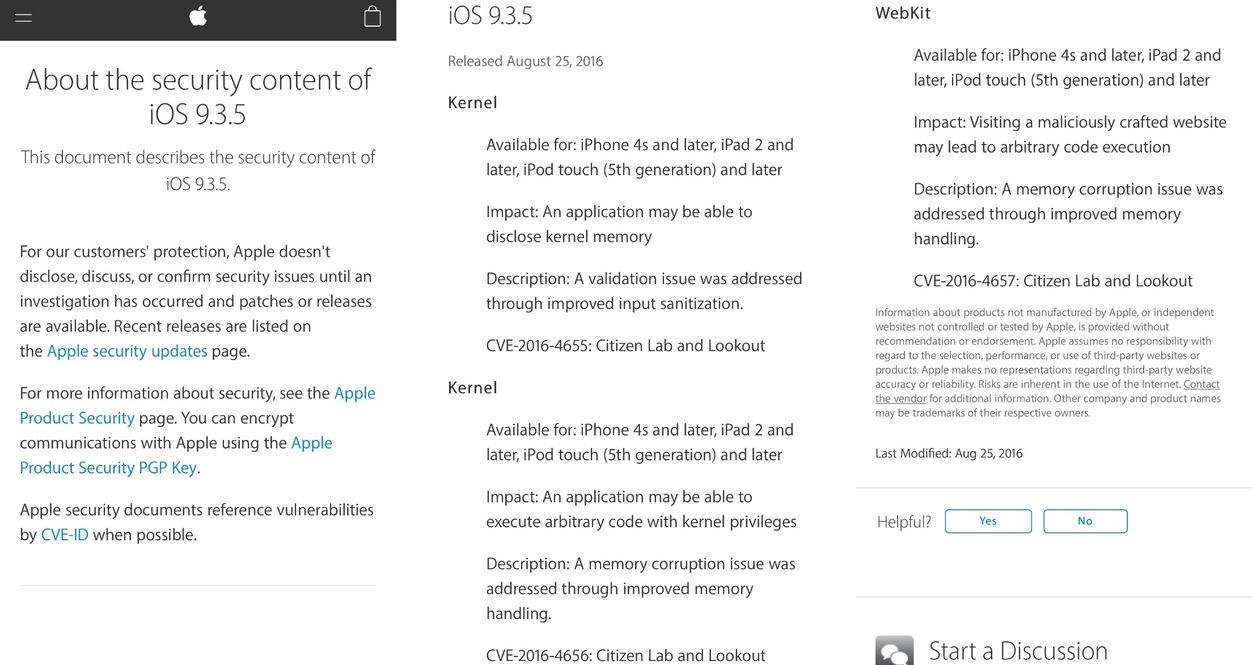 Das hier erklärt auch die ungewöhnliche iOS 10 Beta 7.
As it turned out, the message wasn't what it purported to be. The link didn't lead to any secrets, but to a sophisticated piece of malware that exploited three different unknown vulnerabilities in Apple's iOS operating system that would have allowed the attackers to get full control of Mansoor's iPhone, according to new joint reports released on Thursday by Citizen Lab and mobile security company Lookout.

This is the first time that anyone has uncovered such an attack in the wild. Until this month, no one had seen an attempted spyware infection leveraging three unknown bugs, or zero-days, in the iPhone. The tools and technology needed for such an attack, which is essentially a remote jailbreak of the iPhone, can be worth as much as one million dollars. After the researchers alerted Apple, the company worked quickly to fix them in an update released on Thursday.
Egal was ihr heute Abend noch macht, bis morgen früh laufen bitte alle eure iPhones und iPads auf iOS 9.3.5.