Instapaper 'Premium' für alle.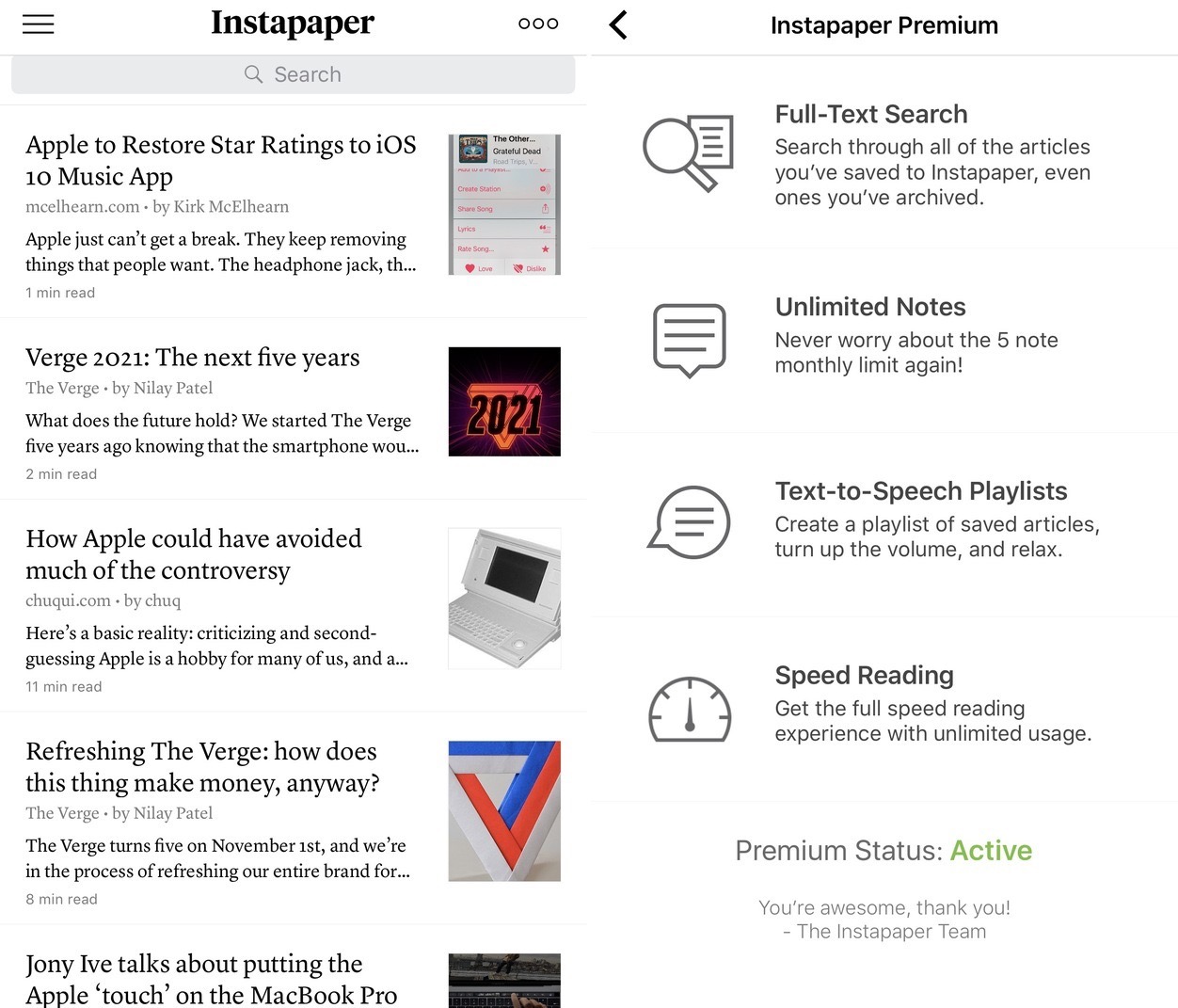 Today we're making Instapaper Premium available to all Instapaper users, free of charge. Instapaper Premium is the best way to experience all that Instapaper has to offer, and we're excited to open it up to everyone.
Nach der Übernahme durch Pinterest im August war das Ende der bezahlten Instapaper-Premium-Mitgliedschaft nur eine Frage der Zeit. Pinterest ist nicht an einem jährlichen 30-Dollar-Abo von wenigen interessiert, sondern an den Interessen vieler.
Pinterest ist als Start-up insbesondere so interessant, weil seine Nutzer und (allem voran) seine Nutzerinnen dort direkte Kaufinteressen äußern. Die Erfassung von Netzartikeln, die sich dabei beispielsweise im Zuge einer Produktrecherche ansammeln, fällt geradezu perfekt in den Fokus der Plattform.
Doch das generelle Problem bleibt: Nur solange es Pinterest gut geht, kann sich Instapaper der Unterstützung sicher sein. Und trotzdem erwarte ich vorerst nicht mehr als eine Art Wartungsmode. Bedeutende Weiterentwicklungen müssen immer im Einklang mit den Pinterest-Interessen bleiben.