Netflix bietet ausgewählte Shows und Filme zum Offline-Download an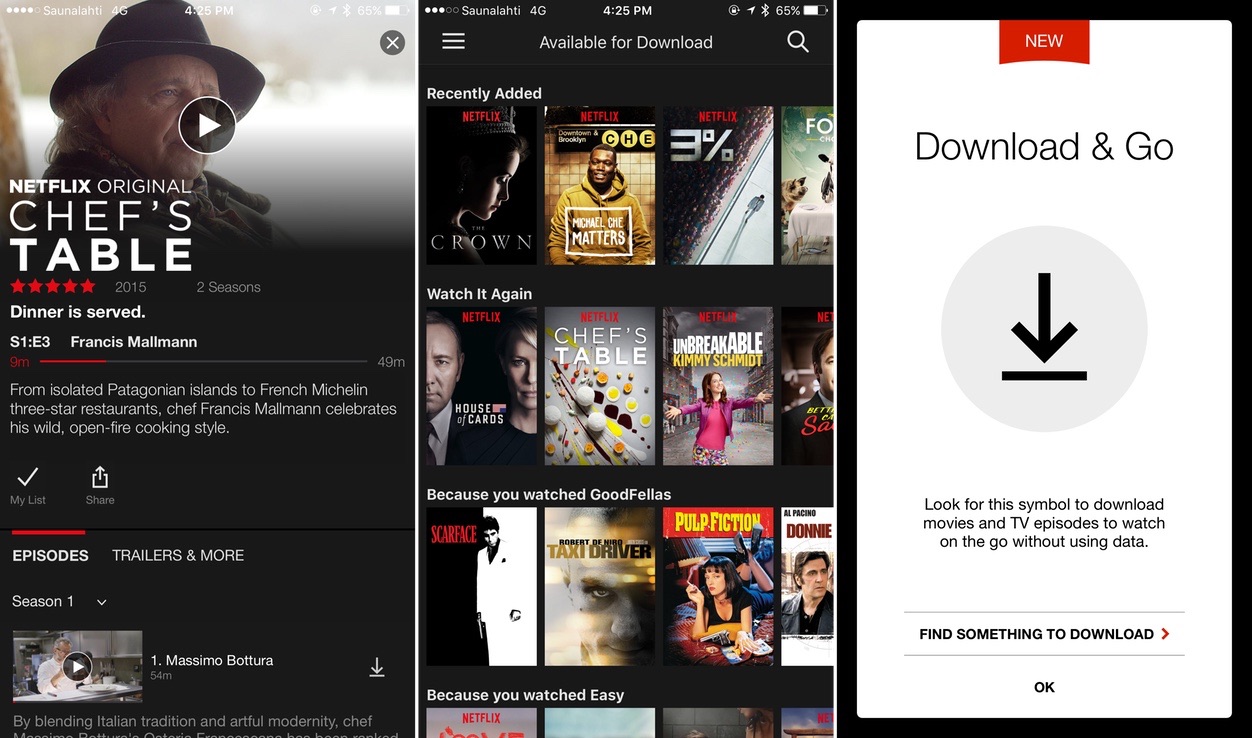 Many of your favorite streaming series and movies are already available for download, with more on the way, so there is plenty of content available for those times when you are offline. For example, Orange is The New Black, Narcos and The Crown are available for download today.

The new feature is included in all plans and available for phones and tablets on Android and iOS.
Netflix kämpfte über die letzten zwei Jahre mit dem Thema einer Preiserhöhung. Mittlerweile sind alle Abonnenten davon betroffen; die letzten Quartalszahlen zeigten einen deutlichen Rückgang von Neukunden (PDF-Link).
Das Angebot für den Offline-Download von ausgewählten Serien und Filmen bewerte ich als direkte Reaktion auf diese Entwicklung. Noch im letzten Jahr hieß es nämlich:
According to Neil Hunt, Netflix's Chief Product Officer, Netflix users won't be able to handle the complexity the added choice will bring.

"I still don't think it's a very compelling proposition," said Hunt, speaking to Gizmodo UK at the IFA tradeshow in Berlin.