Apple streicht 'New York Times'-App aus App Store in China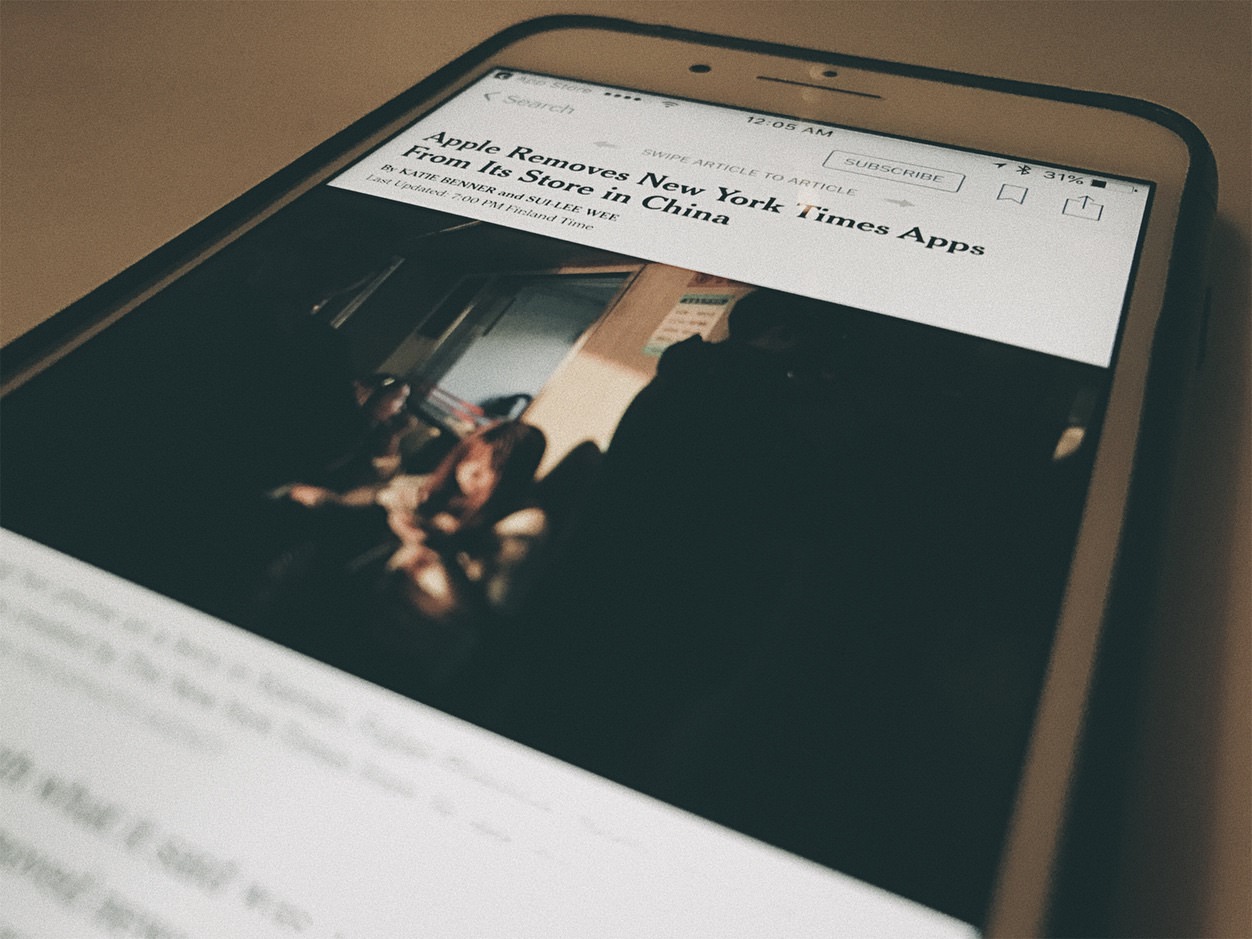 Apple, complying with what it said was a request from Chinese authorities, removed news apps created by The New York Times from its app store in China late last month.

The move limits access to one of the few remaining channels for readers in mainland China to read The Times without resorting to special software. The government began blocking The Times's websites in 2012, after a series of articles on the wealth amassed by the family of Wen Jiabao, who was then prime minister, but it had struggled in recent months to prevent readers from using the Chinese-language app.

Apple removed both the English-language and Chinese-language apps from the app store in China on Dec. 23. Apps from other international publications, including The Financial Times and The Wall Street Journal, were still available in the app store.
Chinesische Leser und Leserinnen der NYTimes.com sind seit 2012 auf ein VPN angewiesen. Die App der US-Tageszeitung war bis letzten Monat ein bequemes Hintertürchen um Chinas Zensur zu umgehen.
Diese Lücke ist nun geschlossen, obwohl die App, insofern sie bereits installiert ist, vorerst weiterhin neue Nachrichten zieht.
Ultimately, the only way for a US tech company to avoid moral quandaries concerning China is to not do business in China.

— Michael Love (@elkmovie) 5. Januar 2017