"Apple's New App Makes Video Editing Stupid Easy"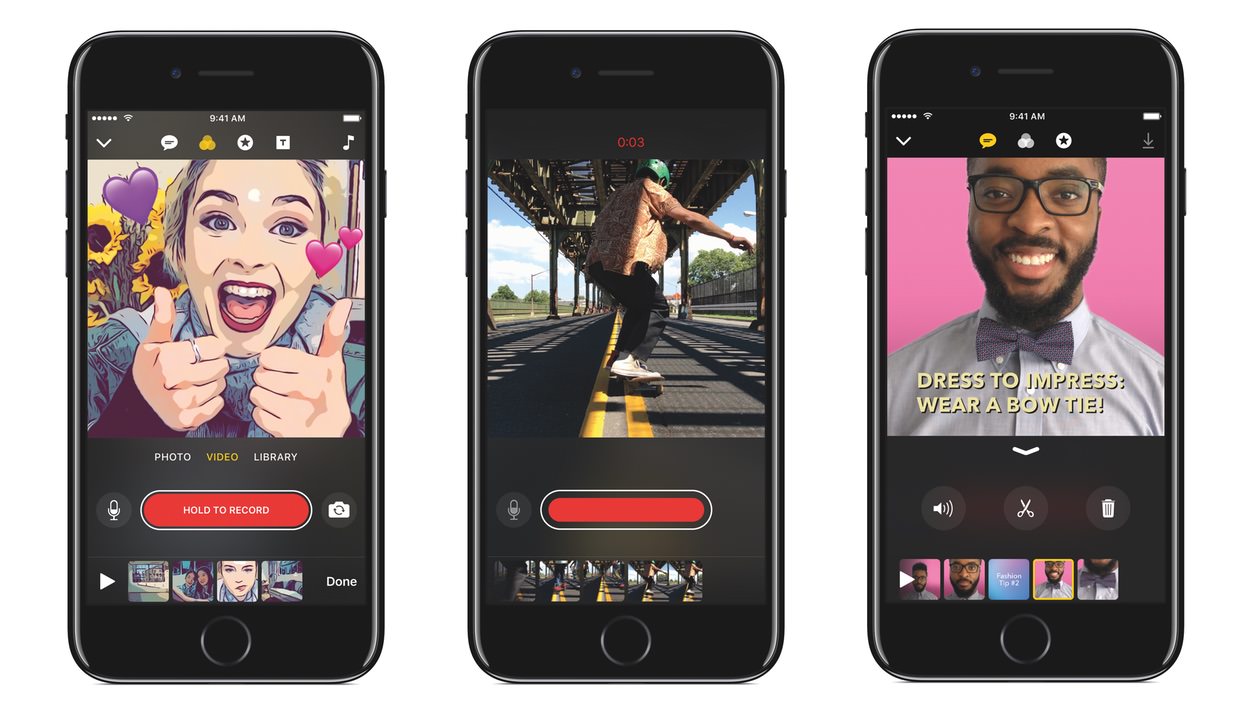 Nicole Nguyen gehört der Exklusivbericht zu Apples neuer "Clips"-App, die mir im aktuellen Zeitgeist spannend erscheint:
"Live Titles," which automatically creates captions via speech recognition, is Clips' most compelling feature. It turns your video into content that'll work with or without audio immediately, which is key to captivating people as they thumb through their Facebook or Instagram feeds without headphones in.

The iPhone's Photos app introduced facial recognition last year and allows you to attach a contact to faces it recognizes. Clips can tap into that facial recognition technology to recommend contacts you should text the video to. It can also detect any names mentioned, so if you say, "Hey Mom" in your video (or something like it), your mom will show up first in the share sheet, so LOOK BEFORE YOU SHARE.