"TripMode 2 released for Mac"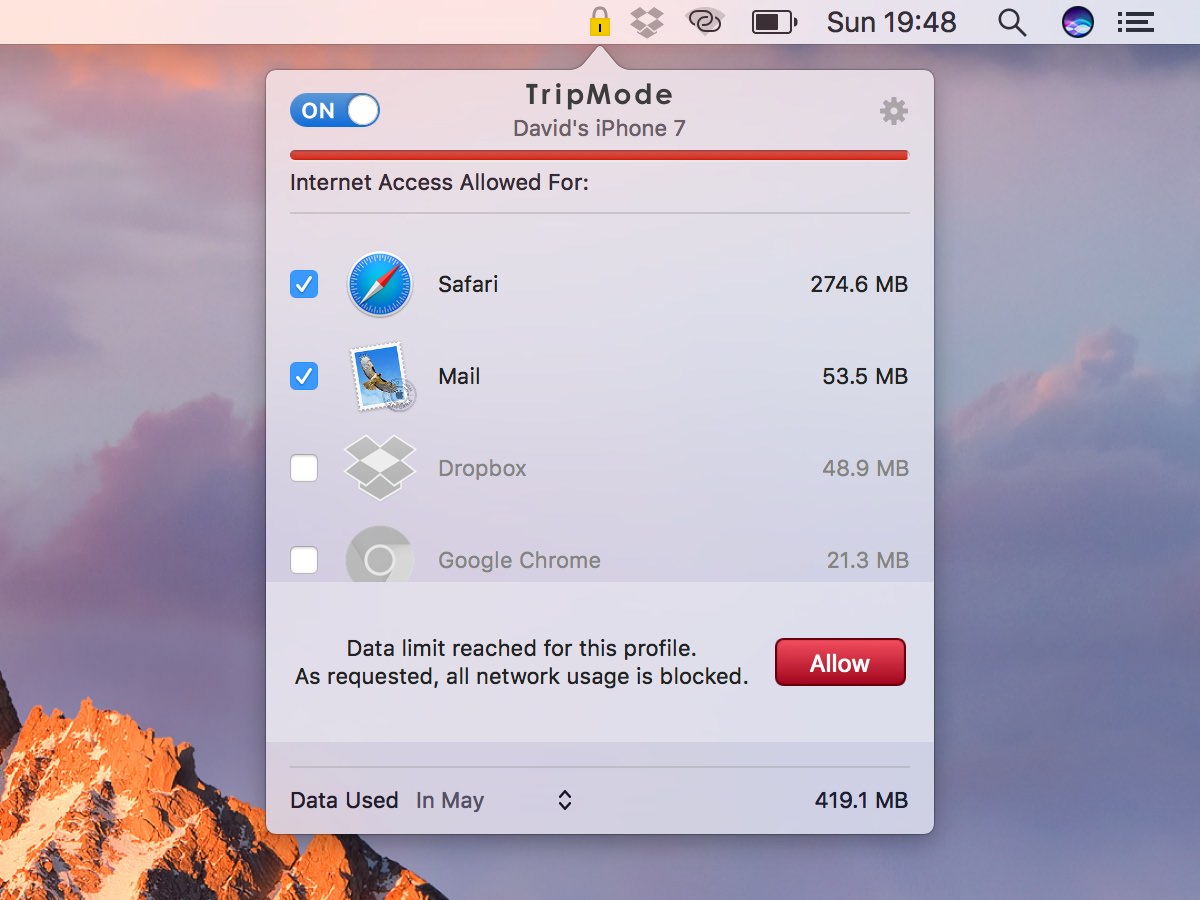 Sobald ein MacBook über den persönlichen Hotspot eures iPhones online geht, sollte macOS euch transparent anzeigen welche App wie viele Daten verbraucht.
Genau das tut macOS aber nicht. Deshalb braucht ihr TripMode.
The award-winning data saving app for Mac has been released in a new version, TripMode 2, two years after its initial release in May 2015. It provides peace of mind for users on the go, in the form of a simple setup-and-forget utility. Available today for $7.99.