No Smart Connector for you!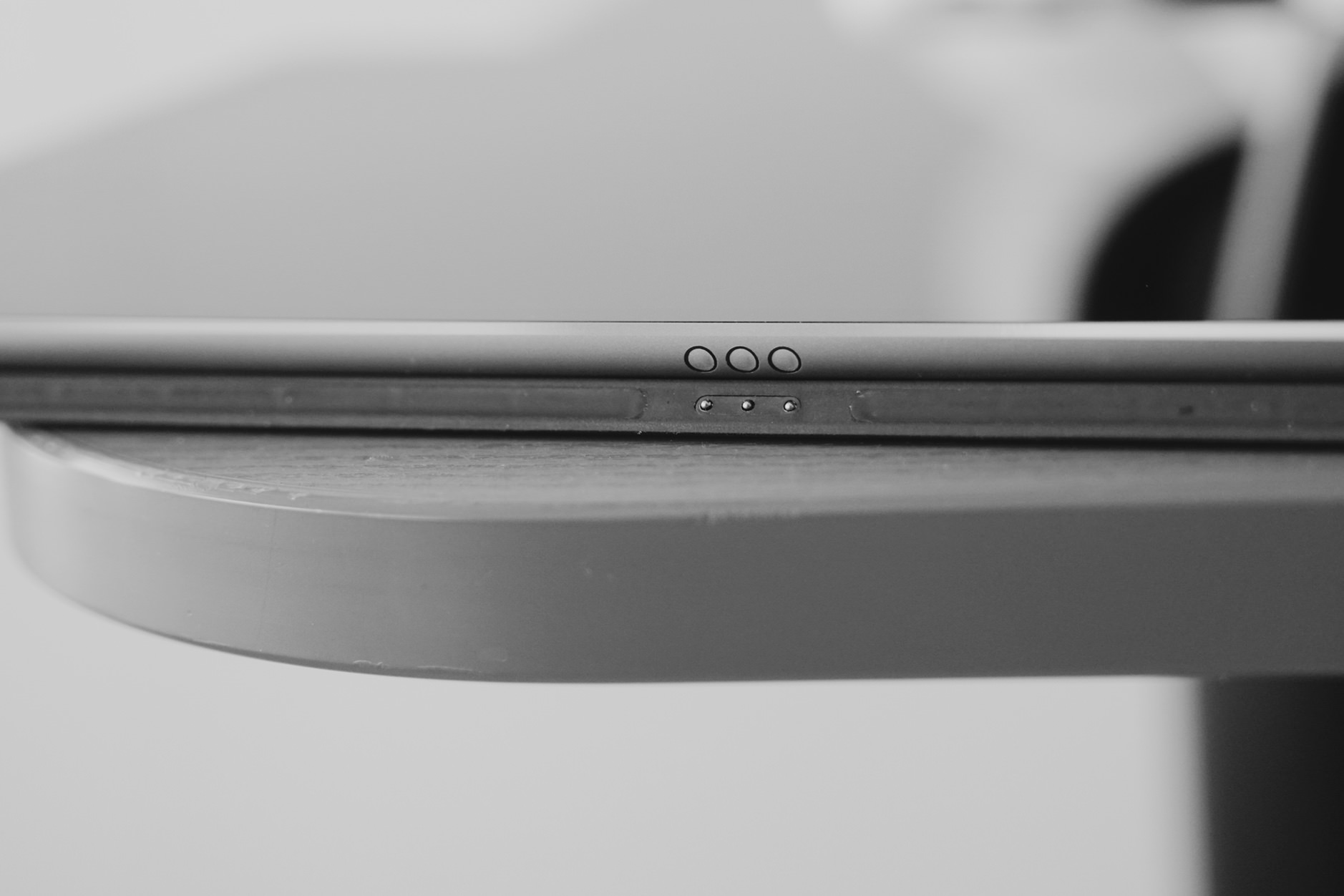 But nearly two years after Apple introduced the Smart Connector on the original iPad Pro, only four accessories support it. One of those is the own Smart Keyboard, Apple's first and only keyboard cover, which is available for the iPad Pro's 9.7-inch, 10.5-inch, and 12.9-inch variants. The other products–two kinds of keyboards and one docking station–are all made by Logitech and are sold at Apple Stores. That's a far skimpier selection than you might have expected back in the fall of 2015.

Accessory makers offered several explanations for the slow start. One source cited wait times and high costs for Smart Connector components. Other accessory makers simply praised Bluetooth as a better fit, at least for iPad keyboards.

Jared Newman | "Why The iPad Pro Smart Connector Accessory Business Isn't Booming"
Vier (Zubehör‑)Produkte in zwei Jahren ist schlicht blamabel. Mit fehlenden Bauteilen und (hohen) Lizenzkosten verstolperte Apple auf ähnliche Art bereits zuvor den Start ihres MFi-Programms für Game-Controller.
Der magnetischer Smart-Connector-Port ist ohne Frage ein eleganter Anschluss. Er ermöglicht beispielsweise, dass das darüber betriebene Zubehör nicht extra aufgeladen werden muss.
Andererseits erspart Apples W1-Chip – bekannt aus den AirPods – inzwischen einen großen Teil des Bluetooth-Ärgers. Und das wirft unweigerlich die Frage auf wie rosig die Zukunftsaussichten sind, die ein (weiterhin nur iPad-exklusiver) Anschluss hat (von dem nicht einmal der Pencil Gebrauch macht).