"iPhone 8 Is World's Fastest Phone (It's Not Even Close)"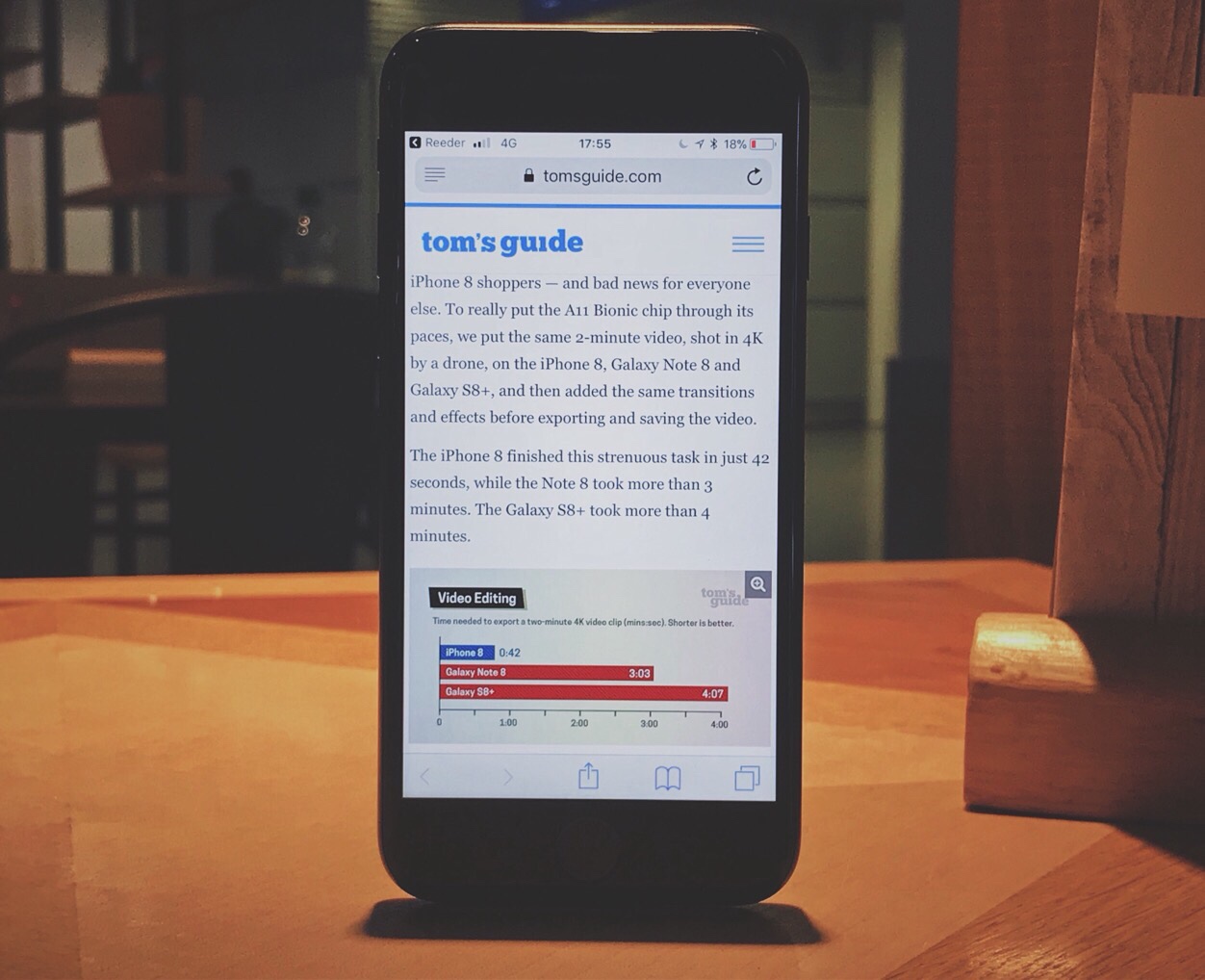 Let's start with Geekbench 4, which measures overall performance. On the multicore portion of this test, the iPhone 8 hit 10,170. That's 54 percent faster than the score from Samsung's Galaxy Note 8 — currently the fastest Android phone.

The Android competition wasn't close. The Note 8 scored 6,564, and that's with an impressive 6 GB of RAM paired with Qualcomm's fast Snapdragon 835 chip. How about the OnePlus 5 and its 8 GB of RAM and Snapdragon 835? That handset got 6,542. With 4 GB of RAM, the Galaxy S8 scored 6,295 with the same processor.
Es ist nicht die Prozessor-Power, die zählt, sondern das was man damit anstellen kann. Deshalb würde ich auch ein (in Theorie) langsameres iPhone jedem Android vorziehen.
Oder simpel: Kaufentscheidungen für Smartphones fällt man nicht mehr nach CPU-Leistung.